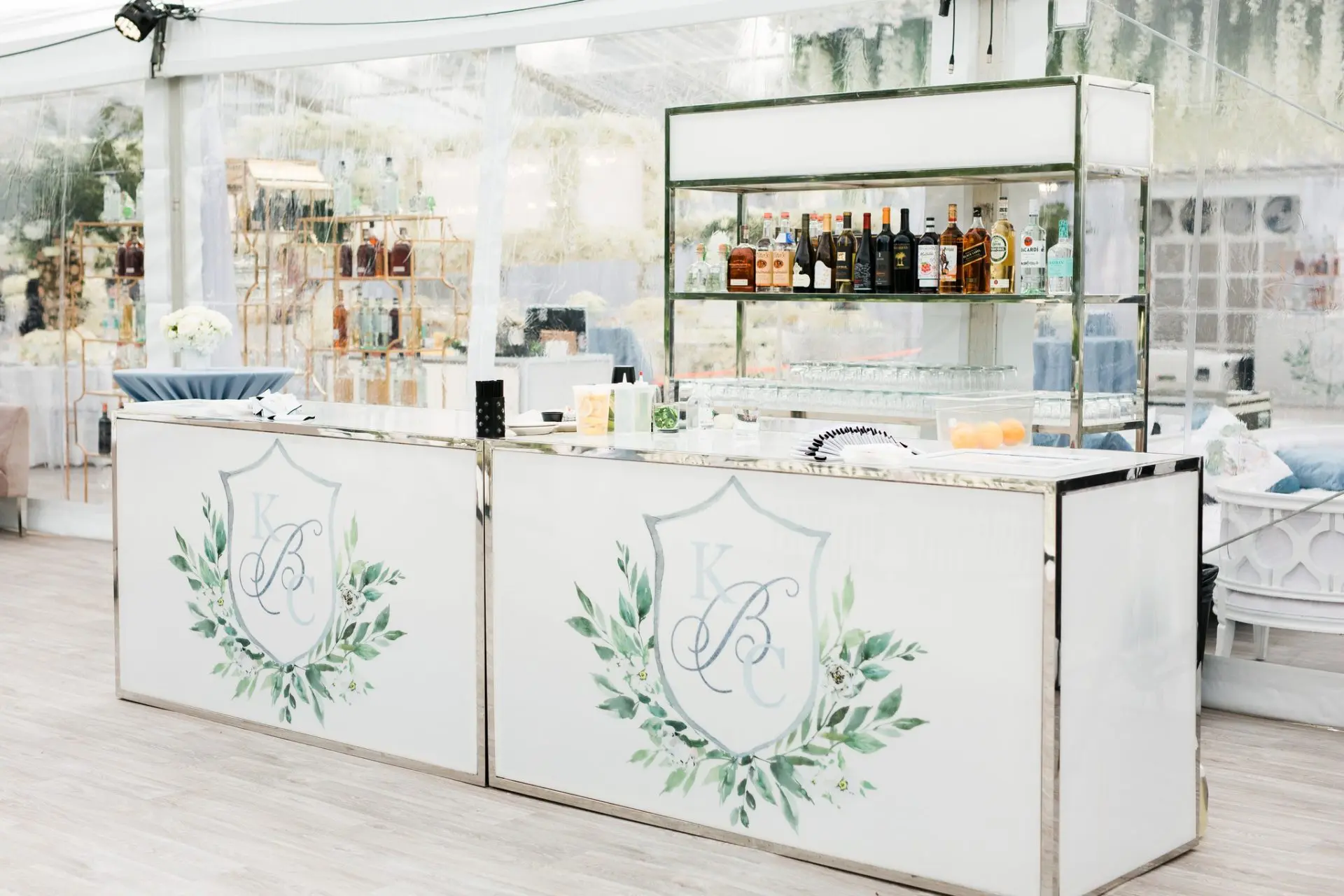 Photo: Aaron Snow Photography | Bar: Avenue Bar – Chrome Frame with White Acrylic
When it comes to curating your ultimate wedding or event atmosphere, every aspect, from the large-scale elements to the tiny details, contributes to creating an unforgettable experience for you and your guests. One element that shouldn't be overlooked is a beautiful bar that can greatly enhance not only the ambiance of your event, but the functionality as well. Come with us as we explore the versatility of a rented bar for your next big event!
Tailored To Your Theme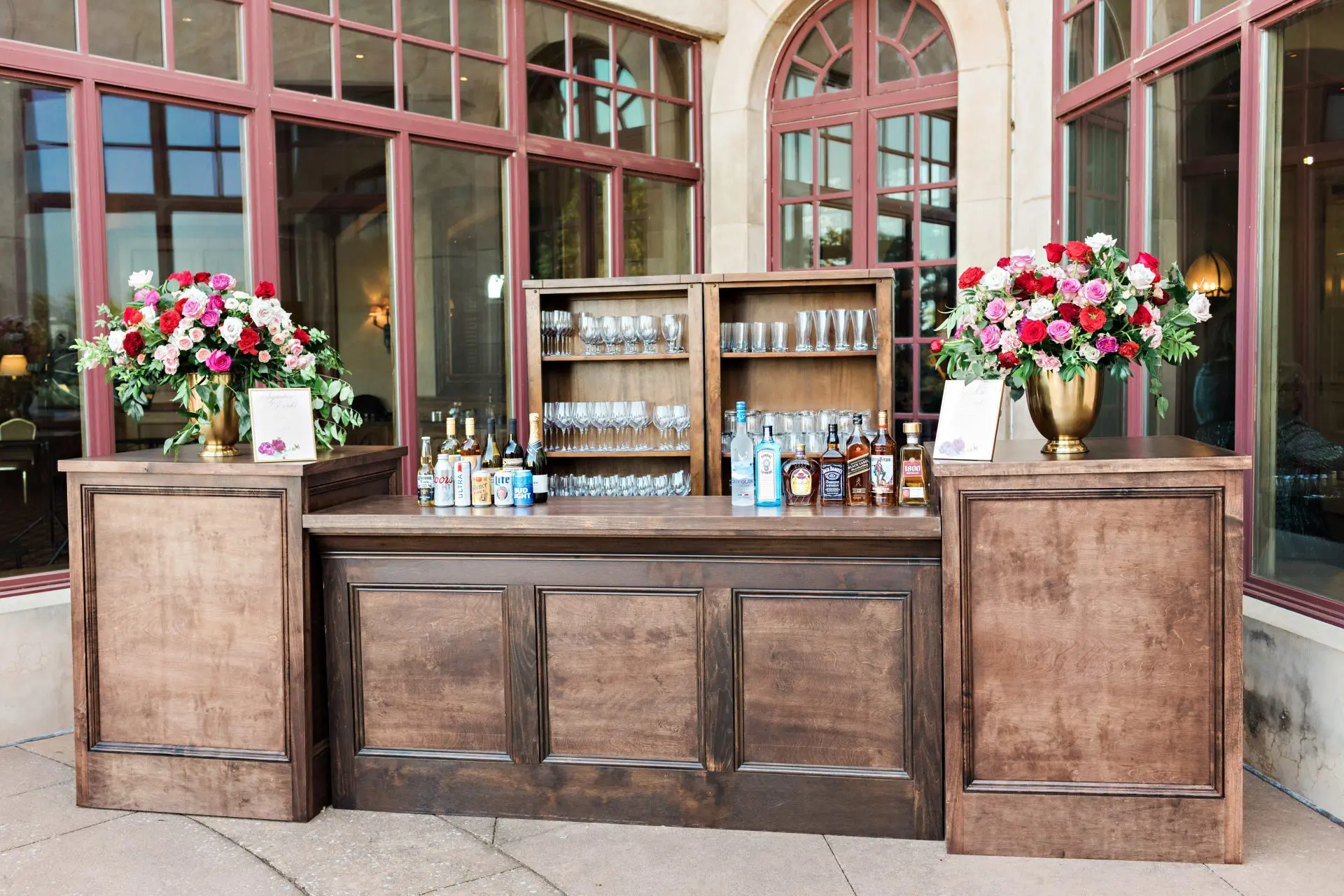 Photo: Kristen Edwards Photography | Bar: Harrison Bar Surround + Harrison Bar Column
One of the greatest advantages of our rented bars is their versatility in terms of layout and placement. These pieces can be customized to fit any venue space, whether it's an indoor ballroom, an outdoor garden, or a tented affair. The flexibility of their design allows you to incorporate other elements such as floral arrangements or personalized signage, making the bar an integral part of your wedding decor, and they can also be placed strategically to maximize convenience for your guests, ensuring a smooth flow for your event.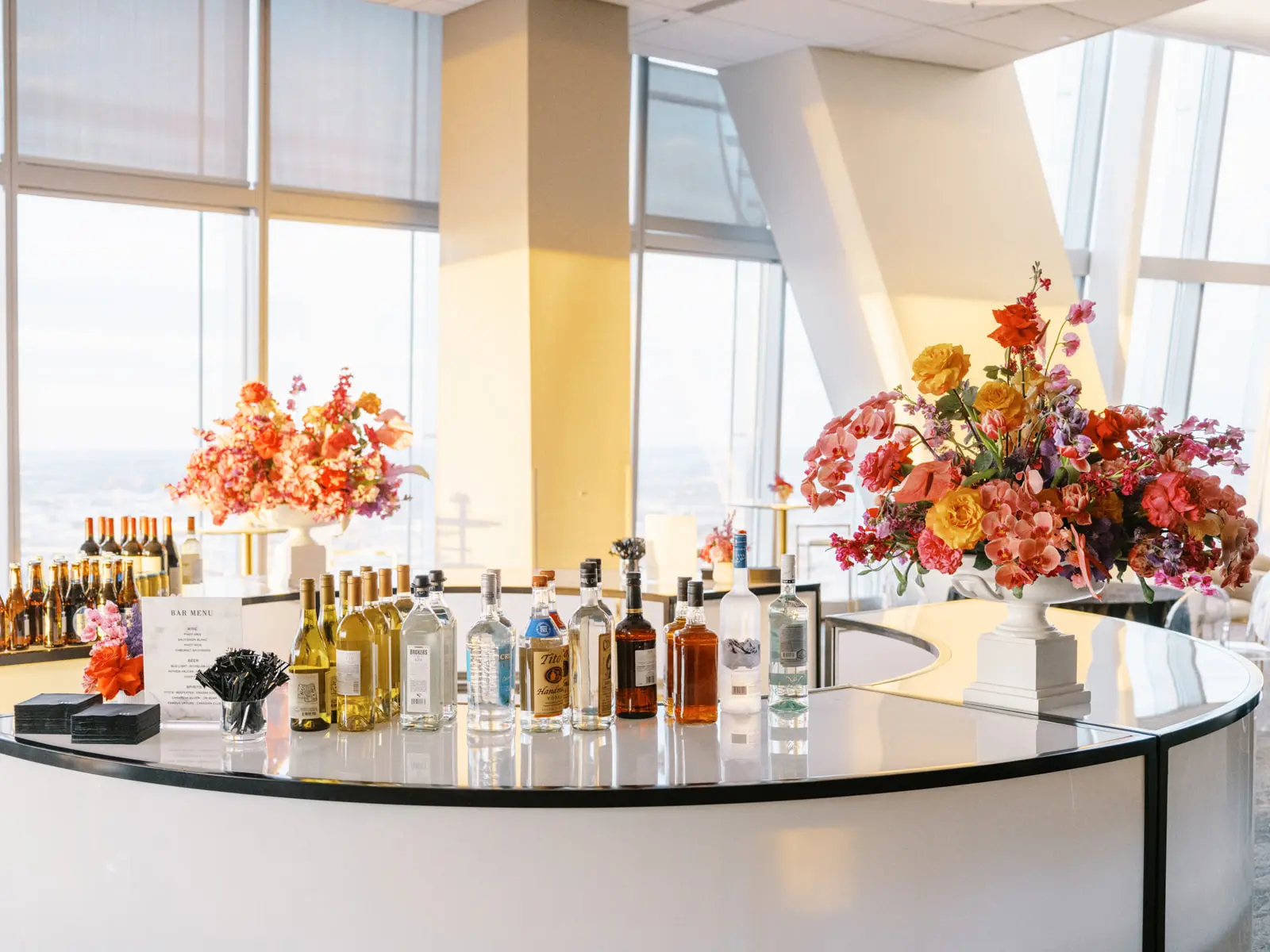 Photo: Ryan Ray Photography | Bar: Avenue Bar ¼ Curve
Here at Marianne's, we have a variety of ¼ curve bars that can be used as standalones or combined to create a semi-circle or full circle, giving guests a 360 degree bar experience! This is perfect for reducing beverage lines and engaging guests from every angle.
Interactive Experience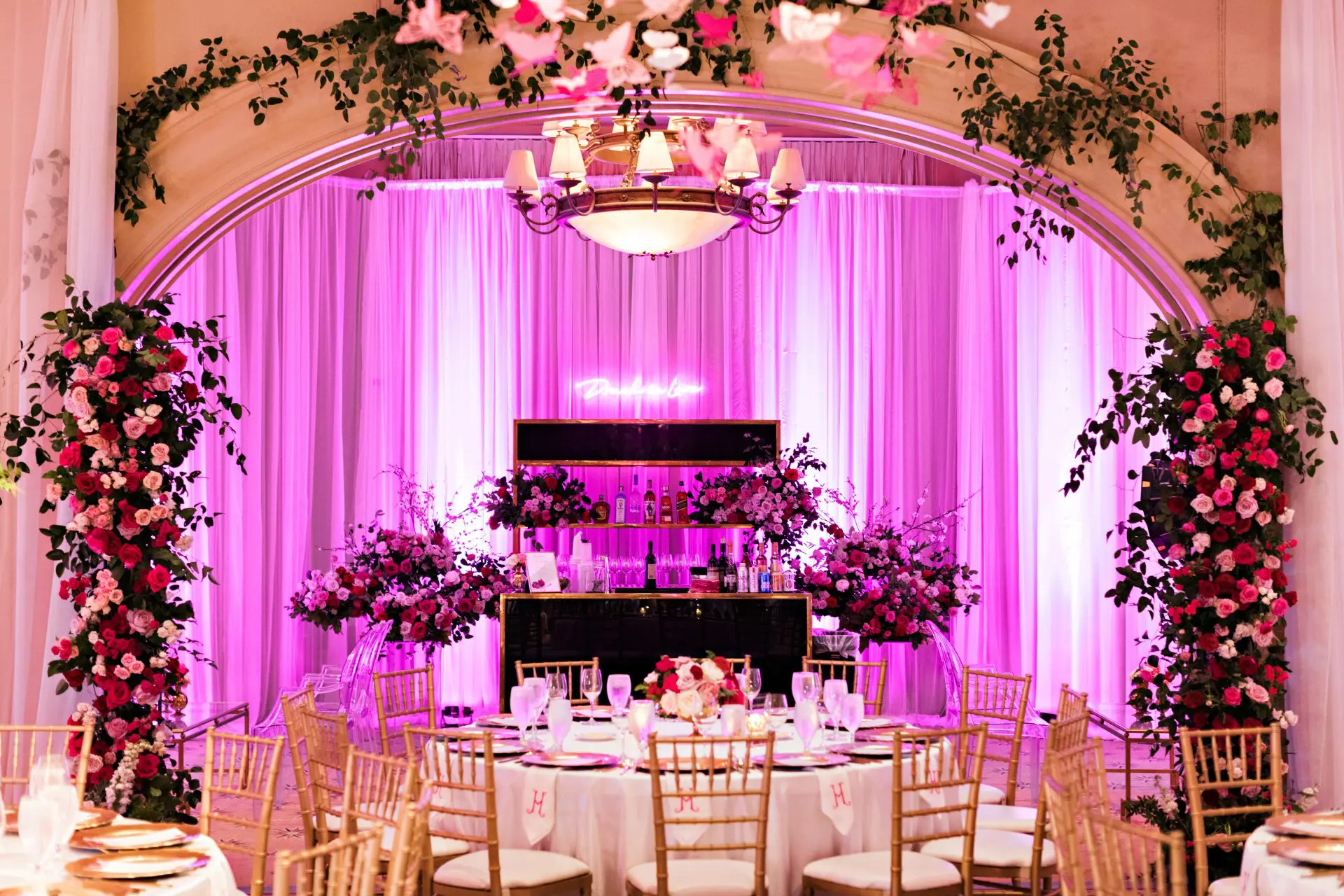 Photo: Kristen Edwards Photography | Bar: Avenue Bar – Gold Frame with Black Acrylic
Wedding bars not only serve as a functional station for serving drinks, but they also offer an interactive experience for your guests. They create a social hub where friends and family can gather, mingle, and celebrate together. Guests can engage with the bartender, watch their drinks being prepared, and even participate in interactive drink stations, such as a build-your-own cocktail bar or a champagne tower. These elements add a touch of excitement and entertainment to your wedding, leaving a lasting impression on everyone in attendance!
Feeling inspired? We have bar rentals for every style and celebration! Browse our full selection of bars here.
Ready to start planning your next event? Browse our full rental gallery here and click here to request an appointment at our showroom! Happy planning!