Beautiful wedding lighting can transform a venue into a truly magical and enchanting space, setting the perfect mood for your wedding day. Whether it's the delicate twinkle of string lights adorning the ceiling, the brilliant radiance of a gorgeous chandelier, or the ethereal illumination of a show-stopping ceiling install, well-designed lighting enhances the beauty of your surroundings and can be the perfect complement to your wedding decor. If you're looking to add that extra touch of magic to an already unforgettable day, see our unique lighting ideas from real weddings and events below!
Mini Light Strands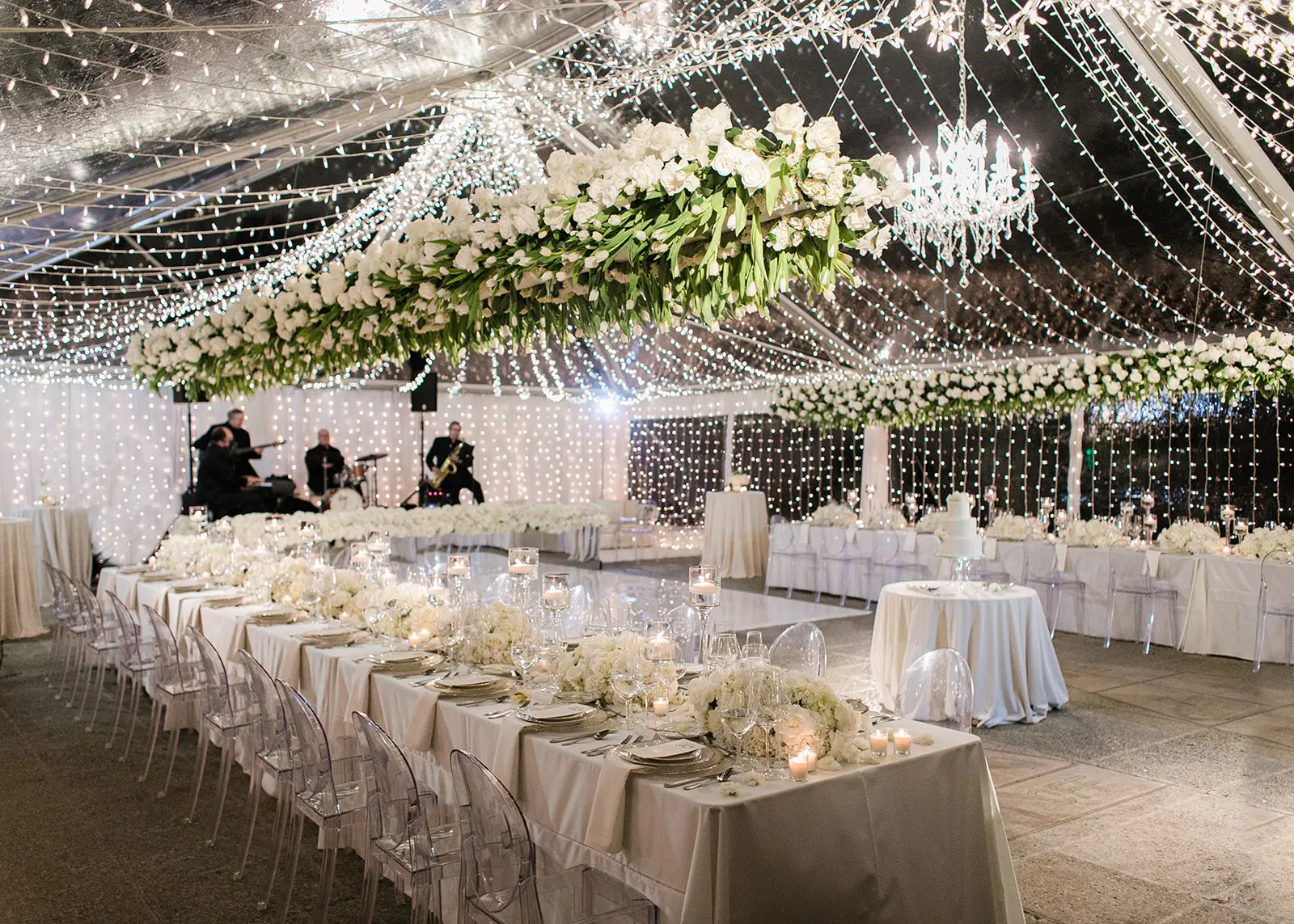 Photo: Aubrey Marie Photography
If you're looking for that fairytale feel, our Mini Light Strands are absolutely perfect. Whether you're hosting a tented affair or simply looking to add ambiance to your venue, Mini Light Strands easily create that "starry night" effect, bringing radiance and brilliance to any space. Wow your guests by adding these miniature light strands to both your ceiling and walls for that 360 degree look!
Bistro Lights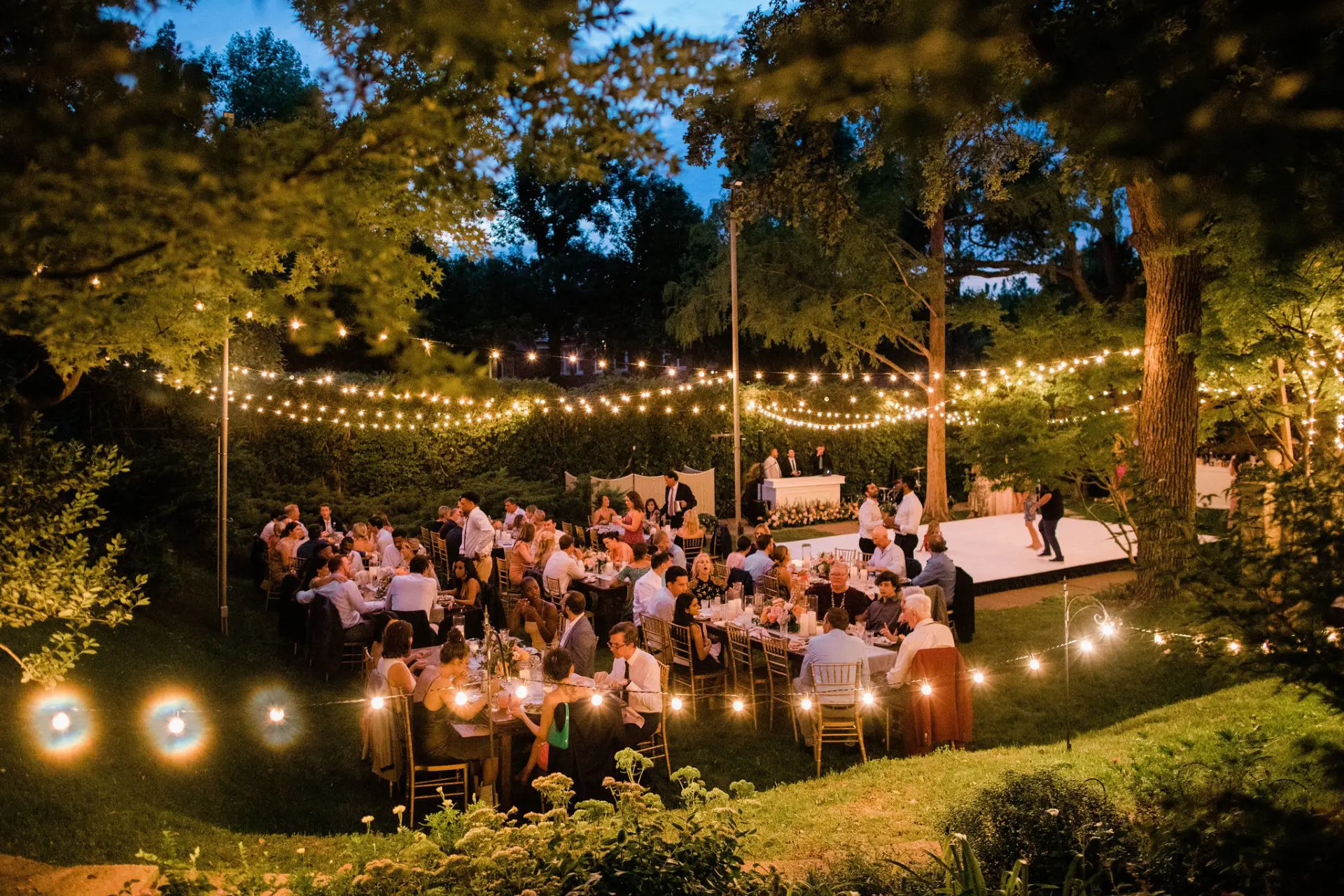 Photo: Aaron Snow Photography
Bistro lights, with their timeless charm and warm, inviting glow, have become a beloved addition to weddings, creating an enchanting atmosphere that resonates with romance. Draped across an indoor or outdoor reception area, these adorable strands of light cast a soft ambiance that evokes a sense of intimacy and celebration. Plus, our Bistro Lights come with a Black Cord or White Cord to perfectly match your decor!
Stunning Chandeliers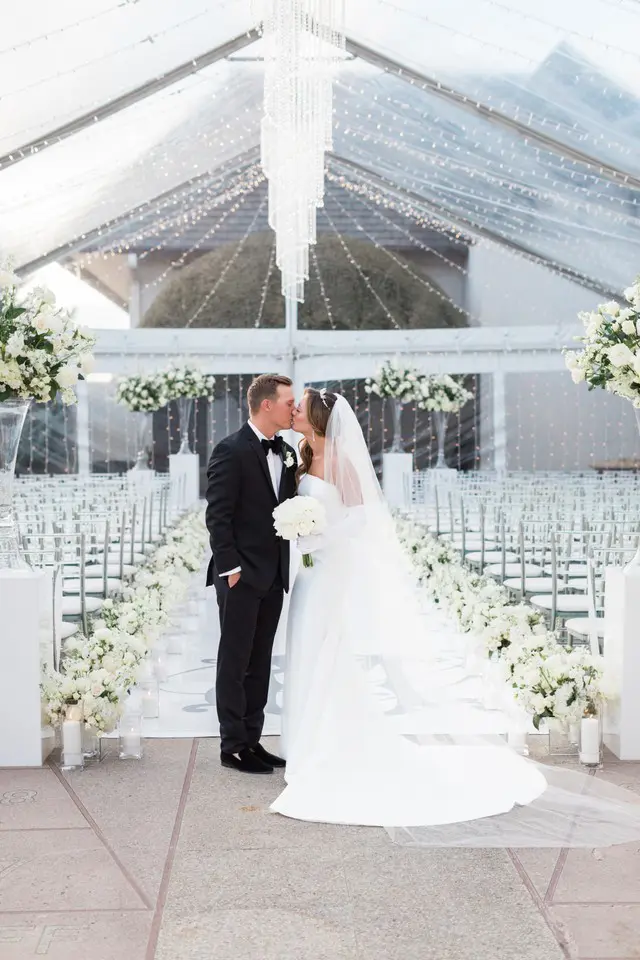 Photo: Kristen Edwards Photography
A stunning chandelier can be the epitome of opulence and grandeur, adding a touch of timeless elegance to any wedding celebration. These exquisite fixtures instantly become a wow-worthy focal point, illuminating the venue with a captivating radiance that can transform any space. Here at Marianne's, we have so many chandeliers to complement your wedding aesthetic. From the draping elegance of our Mirabella Chandelier (pictured above!) to our art deco-inspired 7-Tier Brass & Glass Chandelier to our more traditional Maria Teresa Chandelier Collection, we have something for every wedding style!
Jaw-Dropping Ceiling Installs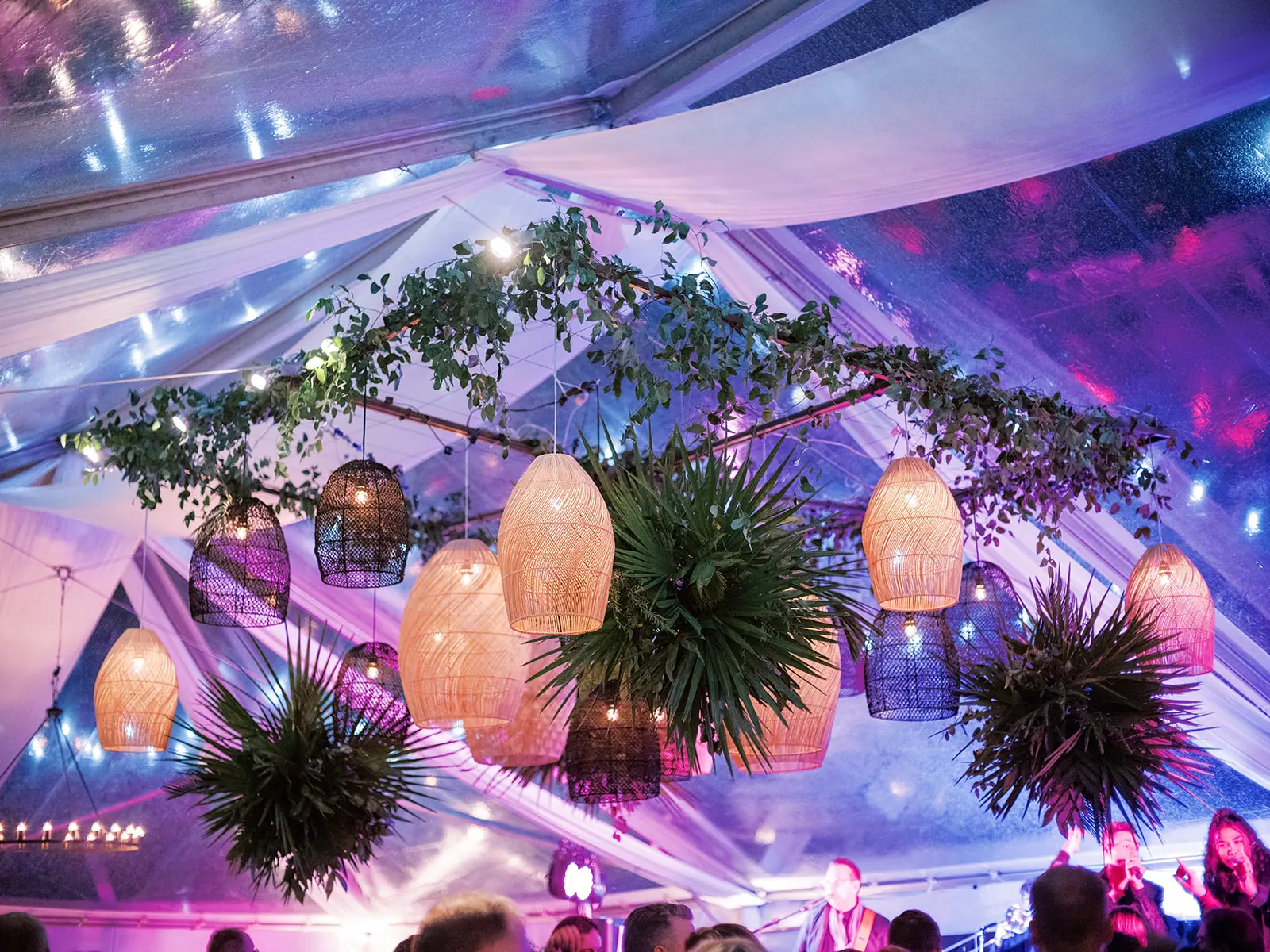 Photo: Carsyn Craytor Photography
Much like a chandelier, a jaw-dropping ceiling install can wow your guest as a gorgeous focal point. Combine beautiful florals with one of our hanging fixtures, like our trendy Rattan Hanging Baskets, to highlight your ceremony space, head table, or your dance floor!
Additional Lighting Options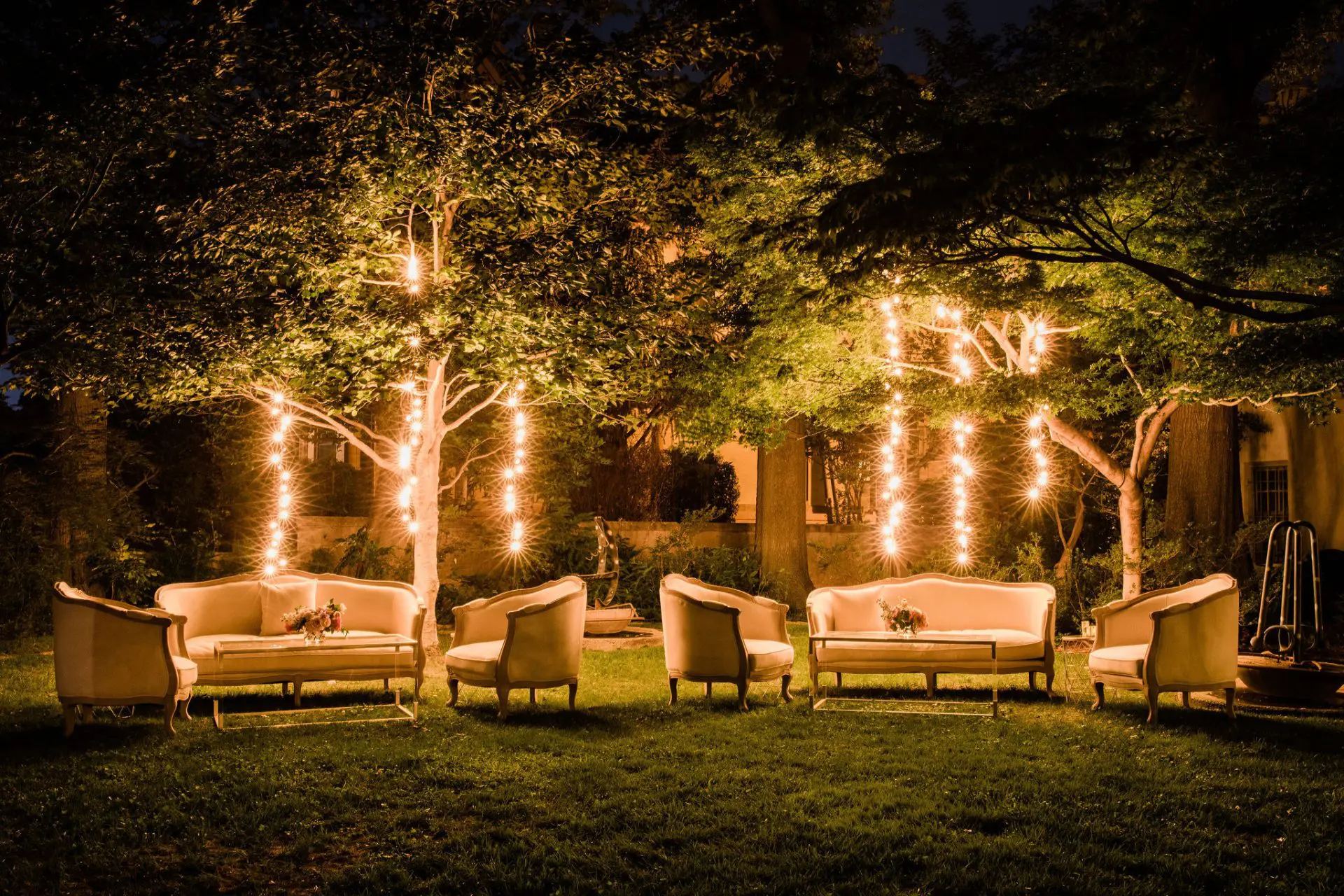 Photo: Aaron Snow Photography
In addition to the ideas above, we have so many lighting options to make your wedding day truly one-of-a-kind. From unique lights like our Firecracker Lights (pictured above) to pro lighting and so much more, you can transform your wedding tent or venue to create the ultimate atmosphere and ambiance you're searching for. View all of our lighting options here!
Are you ready to start planning your next event? Browse our full rental gallery, gain more inspiration, or make an appointment at our showroom. Happy planning!