When it comes to planning a wedding, there are so many details to consider, especially when it comes to your decor. With so many options available when it comes to wedding rentals, styling your reception tables can feel a little overwhelming. If this is you, don't fret! Here are our top five tips to elevate your reception tables.
Table Linens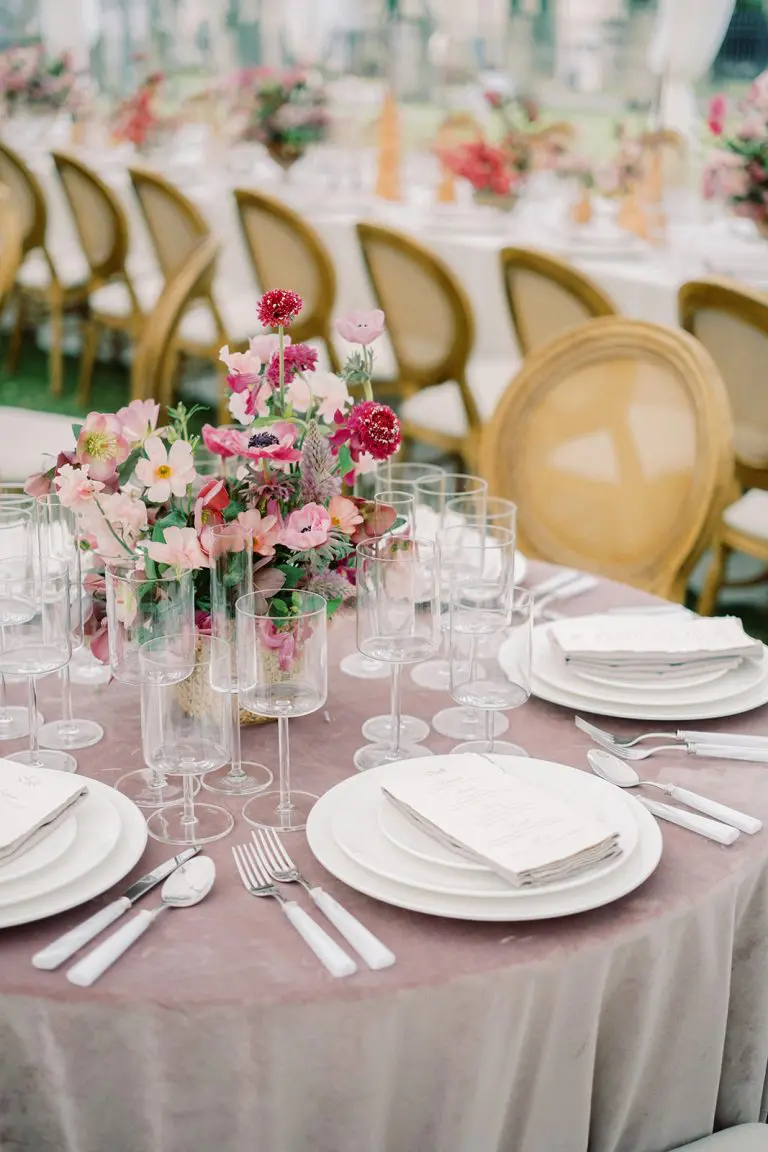 Linen: Velvet Linen Blush | Photo: Claire Ryser
The easiest way to transform a banquet table is with a beautiful linen! Table linens play a crucial role in setting the ambiance and adding a touch of elegance to your wedding reception. From crisp whites to intricate lace overlays to rich colors and fabrics, the options are truly endless, allowing you to personalize your wedding decor and create the atmosphere you've always imagined. Here at Marianne's, we manufacture our own linens, setting us apart from other rental companies with the largest selection of linens in Oklahoma.
Chargers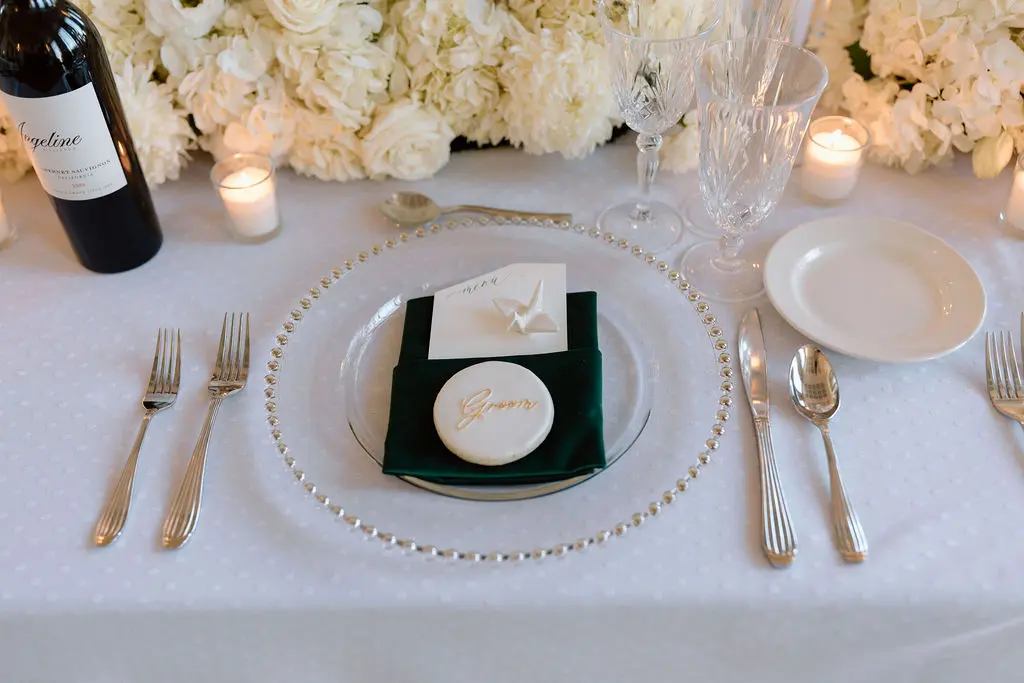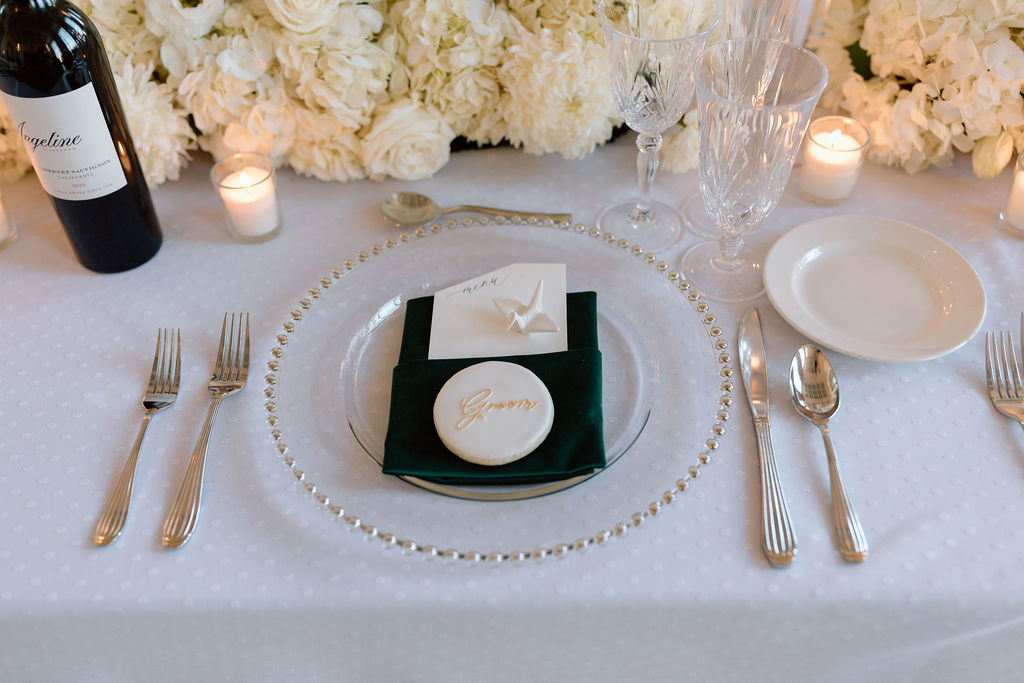 Charger: Gold Beaded Clear Acrylic Charger | Photo: Korbyn Skye Photography
Chargers are the perfect addition to your wedding reception place settings, adding a layer of opulence to each table while serving as the focal point for your place settings. These decorative plates serve as a stylish base for the rest of your tableware and create a visually stunning presentation, giving your place settings a complete look. Our Chargers come in a variety of materials and finishes, providing the perfect complement to your unique reception style.
Glassware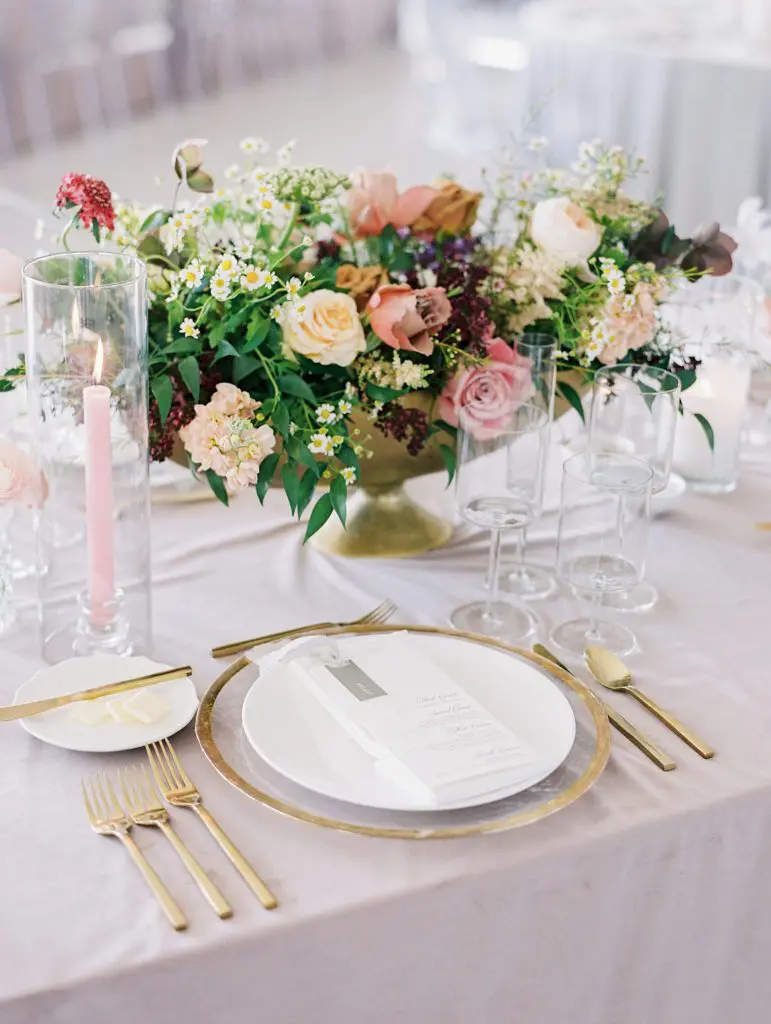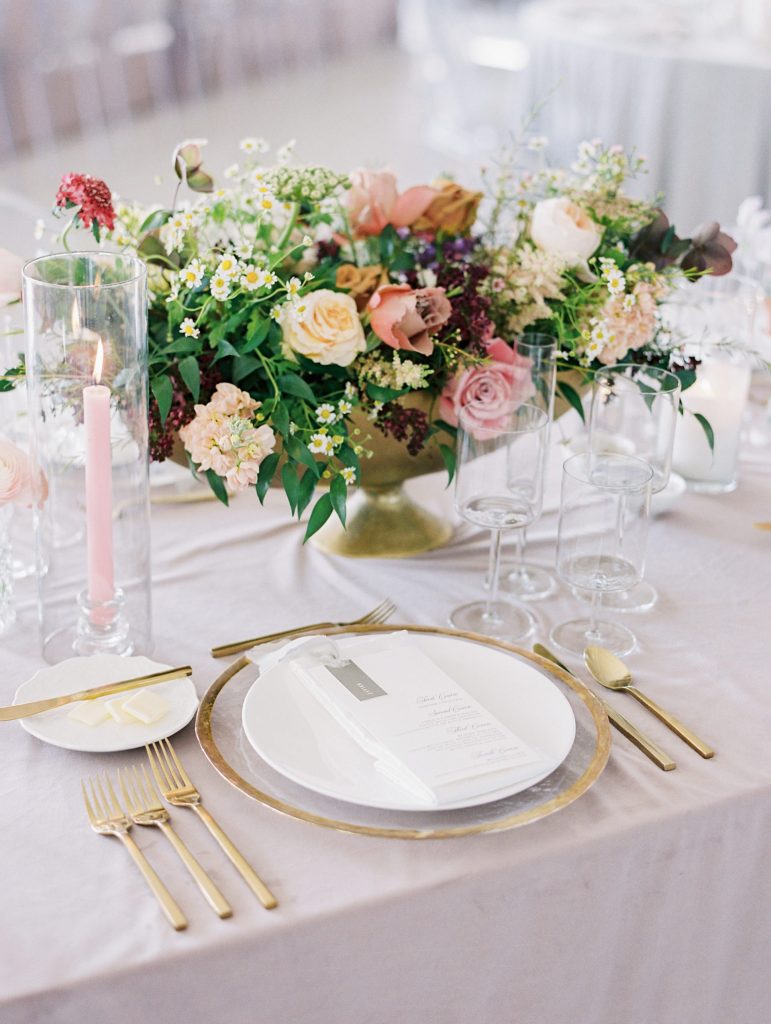 Glassware: Valo Collection | Photo: Erin Wilson Photography
One of our biggest reception styling tips? Don't sleep on glassware! Glassware acts as its own decor and can truly make or break your reception tables, instantly elevating your place settings. From traditional glassware like our Melodia Cut Glass Collection to a more contemporary feel with our Valo Collection, there's truly something for every style and aesthetic.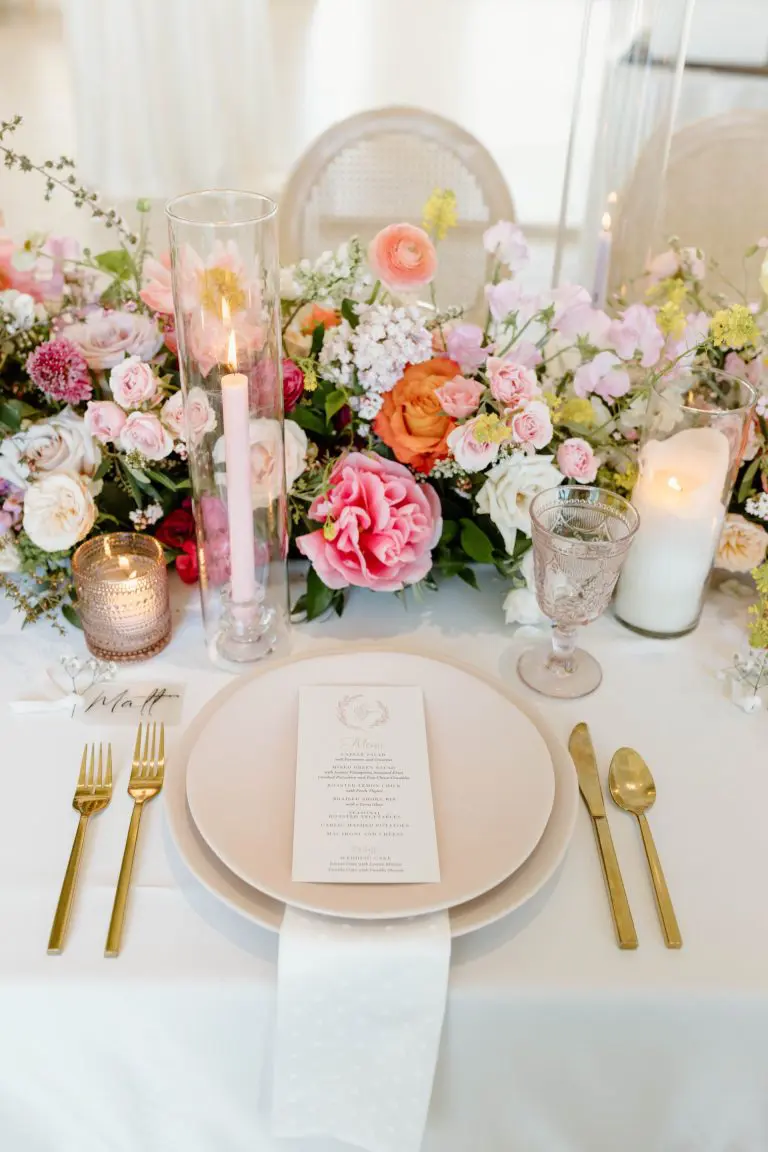 Glassware: Debutante Goblet Pink | Photo: Amanda Watson Photography
One of our favorite ways to add color to your place settings and tie your overall color scheme together is with colored glassware! From pink to blue to green and everything in between, we have so many glassware colors available. View them all here!
Curated Decor Items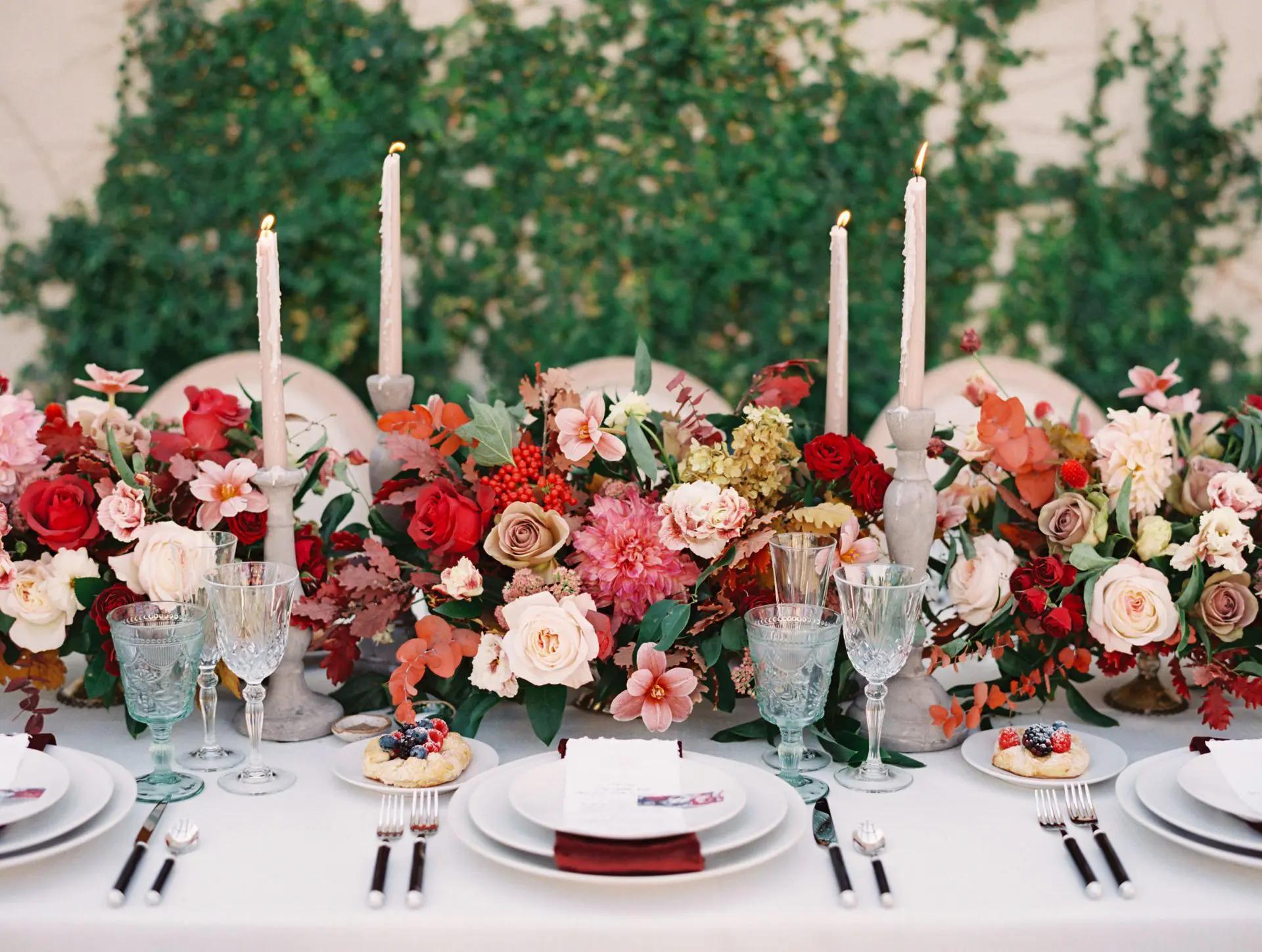 Decor: Grey Stone Candleholder Collection | Photo: Kelsey Lanae Photography
While your florals will likely take center stage when it comes to your table decor, selecting a few carefully curated decor items can take your tables to the next level. Decor items like candles and candle holders, vases, mirror balls, and other small decor items can add that extra personal touch, while bringing life and personality to your tables and place settings.
Reception Chairs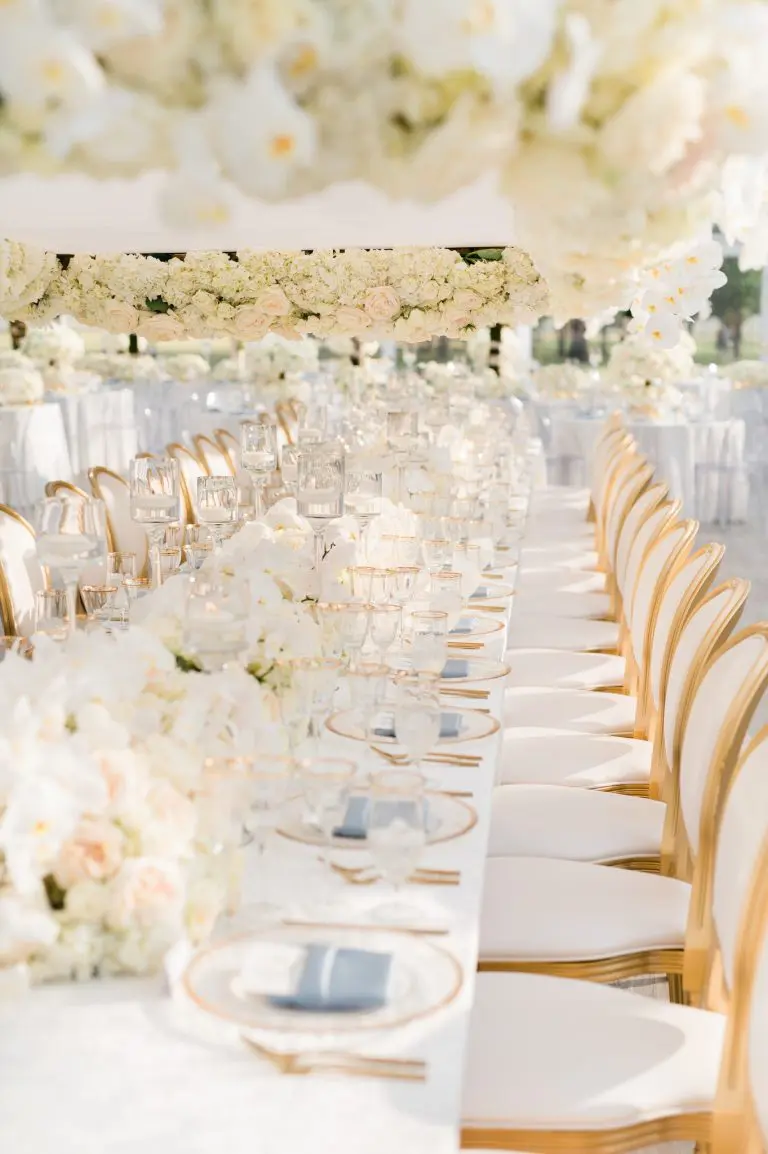 Chairs: Louis 2nd Chair Gold + White | Photo: Aaron Snow Photography
You've selected your linens, perfectly crafted your place settings, and chosen the perfect decor accents – the only problem is bland banquet chairs are ruining the whole look. Don't let run-of-the-mill chairs overtake your beautiful reception tables by opting for a stunning reception chair instead! From our Elizabeth Chair to our Ghost Chairs to our classic Chiavari Chairs, we have so many options for you to choose from.
Are you ready to curate your ultimate wedding reception look? Browse our full rental gallery here and click here to request an appointment at our showroom! Happy planning!