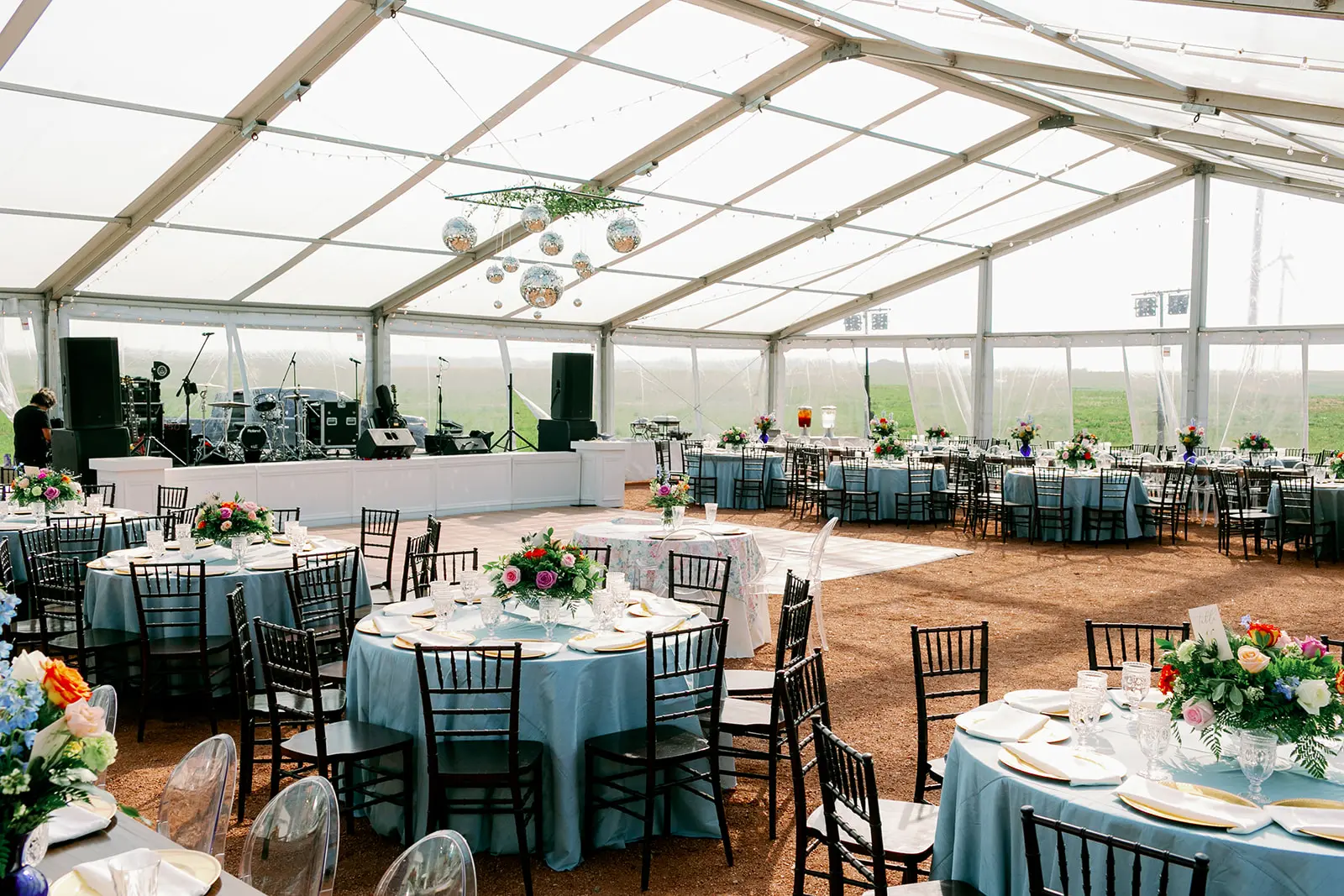 Your wedding day should be as unique as you and your beloved's love story, and there are so many ways to customize your day to fit the personality and style of you and your partner. If you're looking for the ultimate way to curate a wedding atmosphere that is completely unique to you, look no further than a tented wedding! There are so many benefits to tented weddings, from their unmatched beauty to the endless customizable options they offer and so much more. If you're contemplating a tented wedding or event, keep reading to see our favorite reasons to fall in love with them!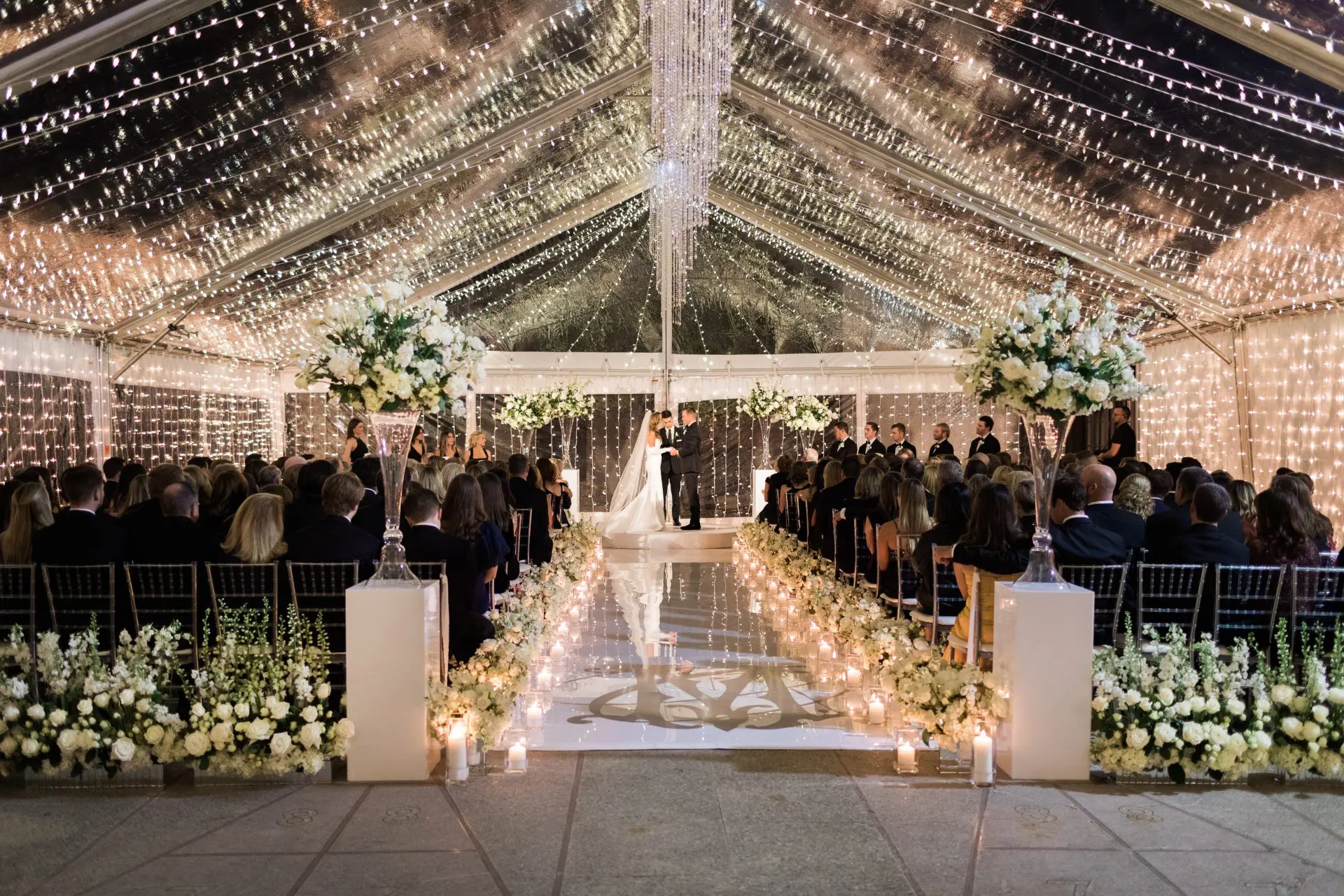 Photo: Kristen Edwards Photography
Unmatched Beauty
There's no other way to put it: tented weddings are simply stunning! Each of our tents has their own unique beauty, from the Clear Top Tent's one-of-a-kind greenhouse effect to the Tidewater Sailcloth Tent's classic high arches to the hybrid features of the Timbertrac Tent – there is so much to discover with each tent option. Plus, aside from the tents themselves, there are endless decor options when it comes to dressing your tent up. We love adding string lights, hanging florals, or light fixtures to add an extra pop of personality and beauty.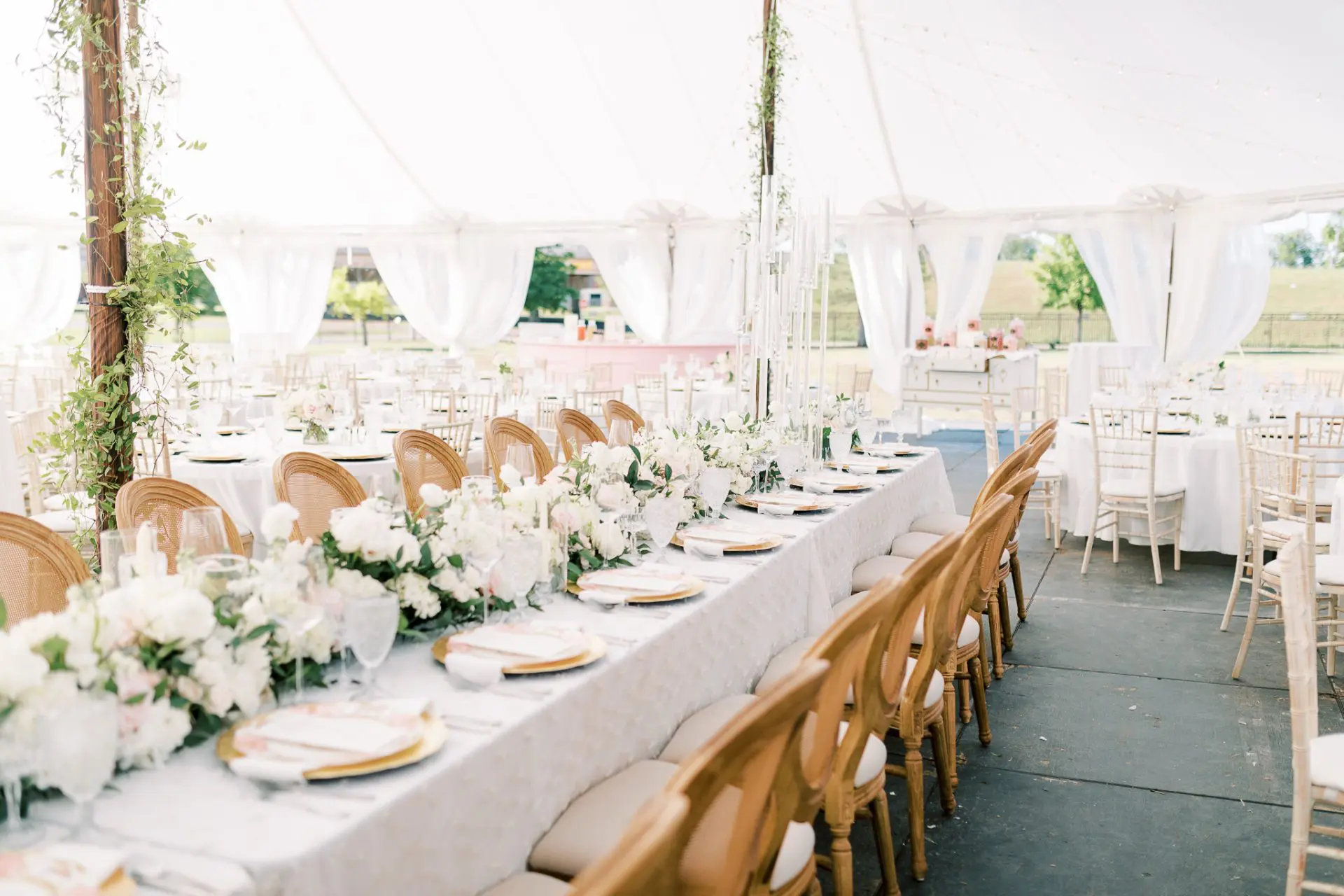 Photo: Chloe Photography
Completely Customizable
One of the best parts of having a tented wedding or event is your ability to completely customize the floor plan and layout of your celebration. While brick-and-mortar venues have a fixed layout you must adhere to, tents give you the option to place your reception tables, bars, lounge seating, ceremony aisle, and other features wherever you choose. This means you can craft an event space unlike any you've seen before!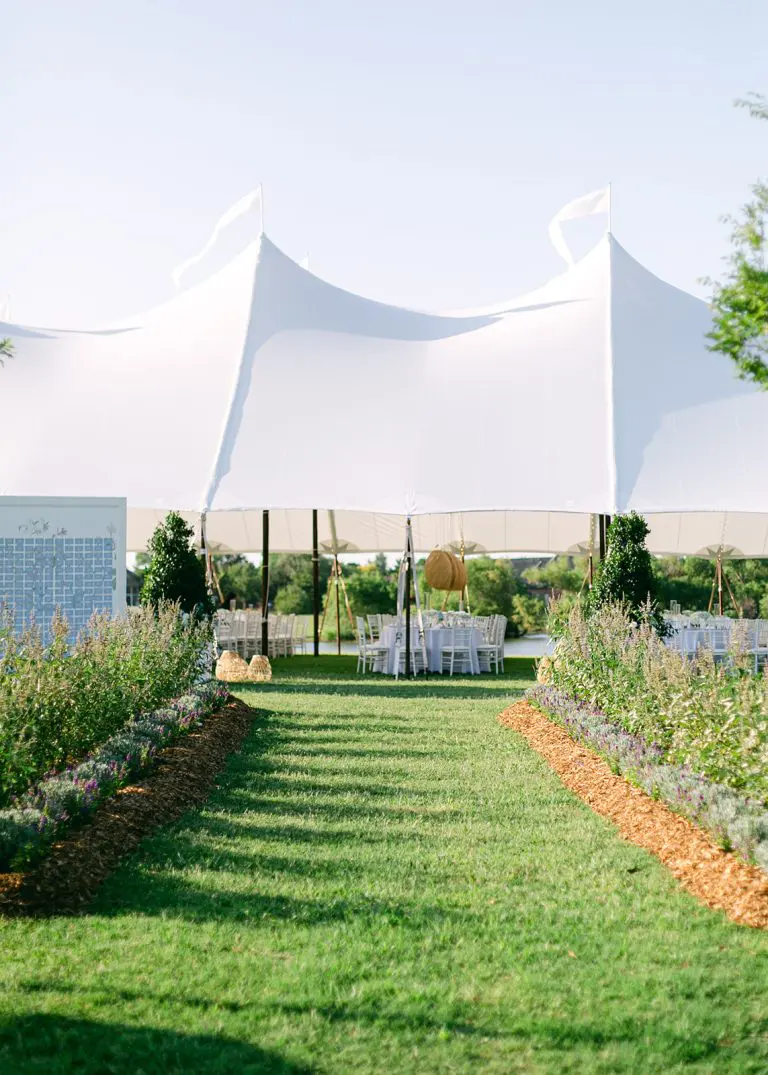 Protection From The Elements
Another one of our favorite features of tented weddings is protection from the elements! With a tented wedding or event, you get the benefits of the outdoor scenery with the peace of mind that comes with an indoor/covered celebration, knowing your tent provides you with shade and protection from light rain. This helps reduce stress leading up to your big day, knowing your guests will be covered by the unmatched beauty of your tented wedding.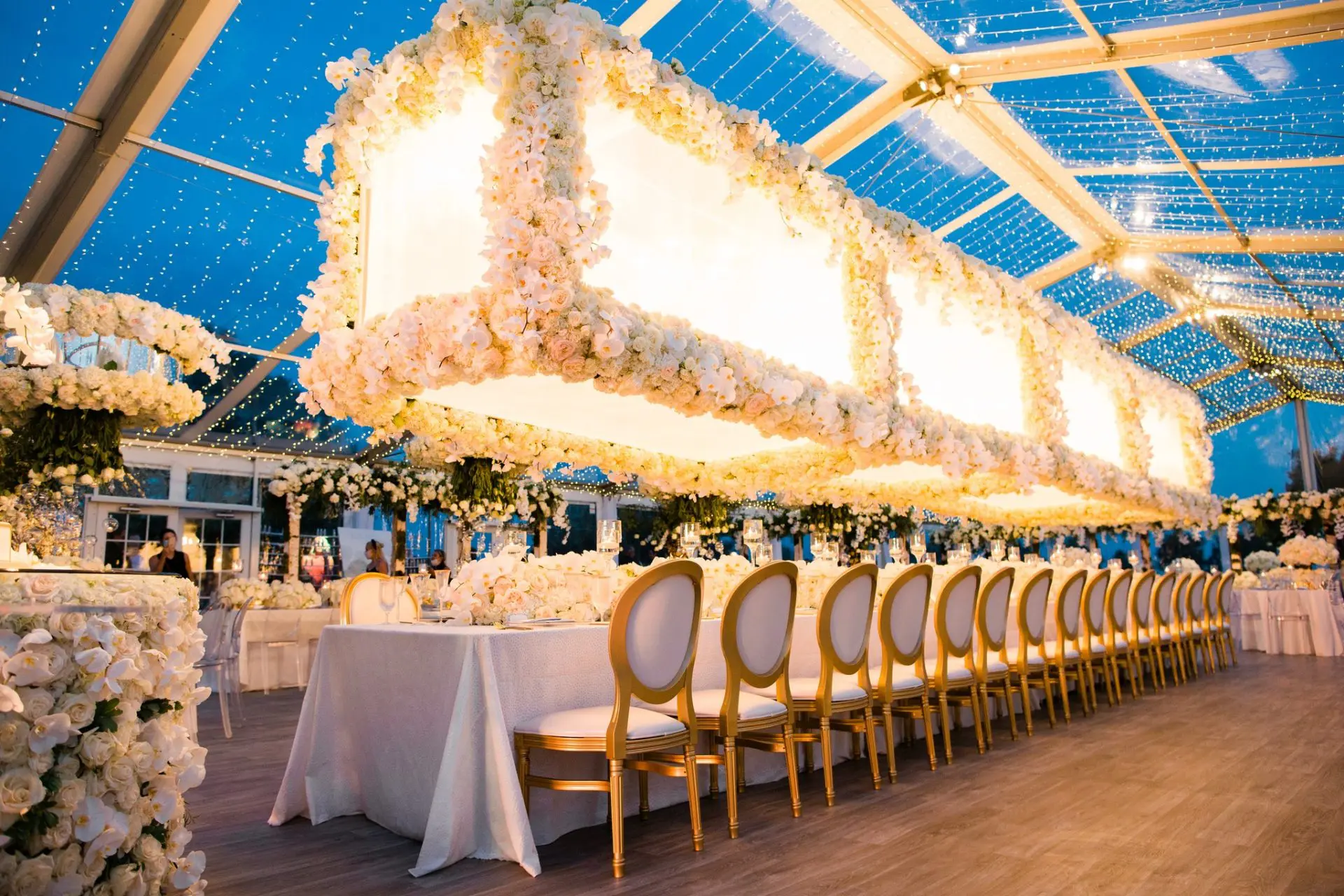 Photo: Aaron Snow Photography
Intimate Ambiance
Another aspect of tented events to fall in love with is the atmosphere. There's truly nothing like the intimate ambiance afforded by a tented affair, where all of your guests come together in close proximity to celebrate your love, creating the most warm and communal feeling. We also love watching the transition from day to night with a tented event, especially as your tent comes to life with a warm glow beneath the night sky.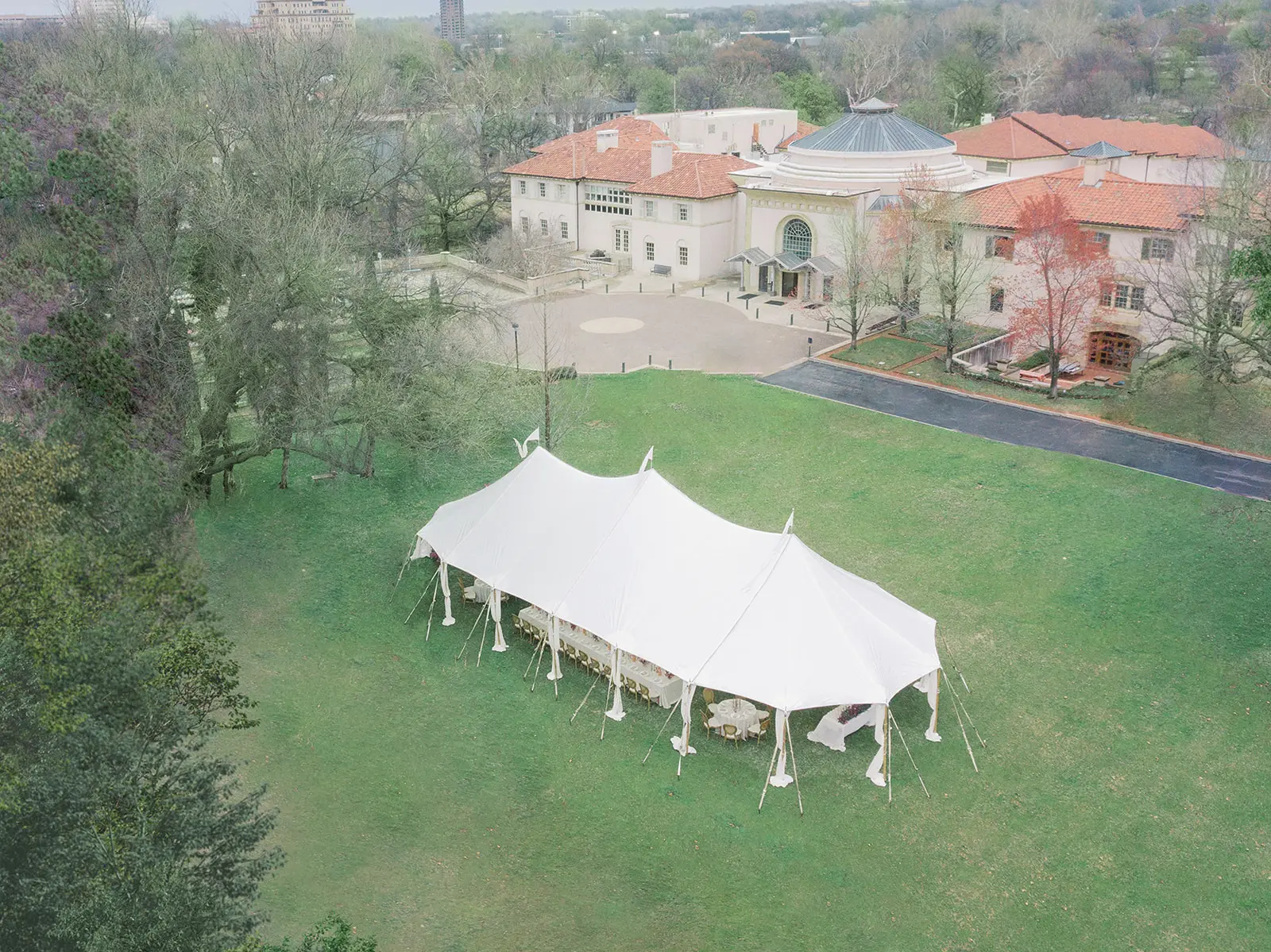 Photo: Claire Ryser Photography
Endless Venue Options
Finally, tented weddings open up a world of possibilities when it comes to choosing a location for the celebration. They can be set up in various locales, including private estates, vineyards, park grounds, a wedding venue's outdoor space, or even your own backyard. This flexibility allows couples to tie the knot in a meaningful location, making the day even more special and memorable.
Ready to start planning your tented celebration? View all of our tent options here and click here to make an appointment at our showroom to get the planning process started with a member of our team!