Today on the blog, we're showing you our favorite rentals to use for your next corporate conferences. We know it's important to create an atmosphere that fits with your clients venue and theme and our rentals can help elevate everyone's experience!
First impressions are important, and your guests should feel welcome the moment they enter the conference. Our Anabella Collection in Black will wow your employees with its chicness and comfortability.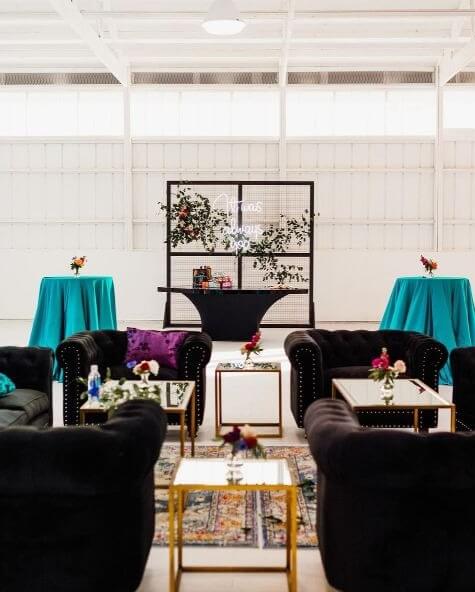 Now that we've got the entryway all set up, let's start with the basics, seating. Seating is important for any conference. Our recommendation to fit more people, would be to use our Classroom Tables. With folding legs, our table can fit up 4-6 people and can easily fit into any space. For more break out conversations and lunch, our Folding Tables are the perfect choice.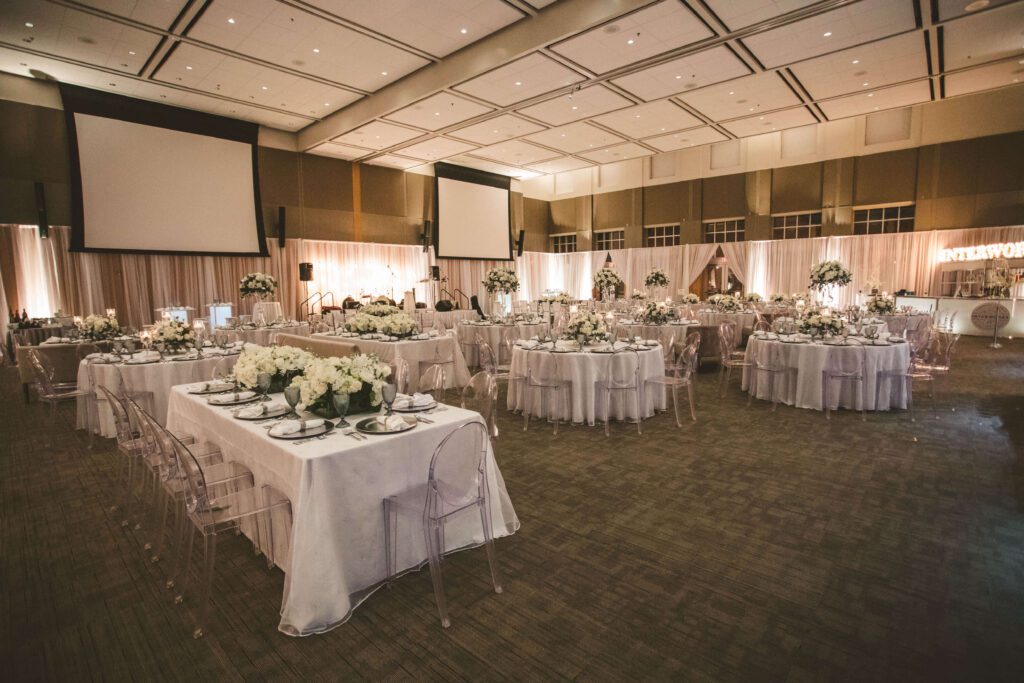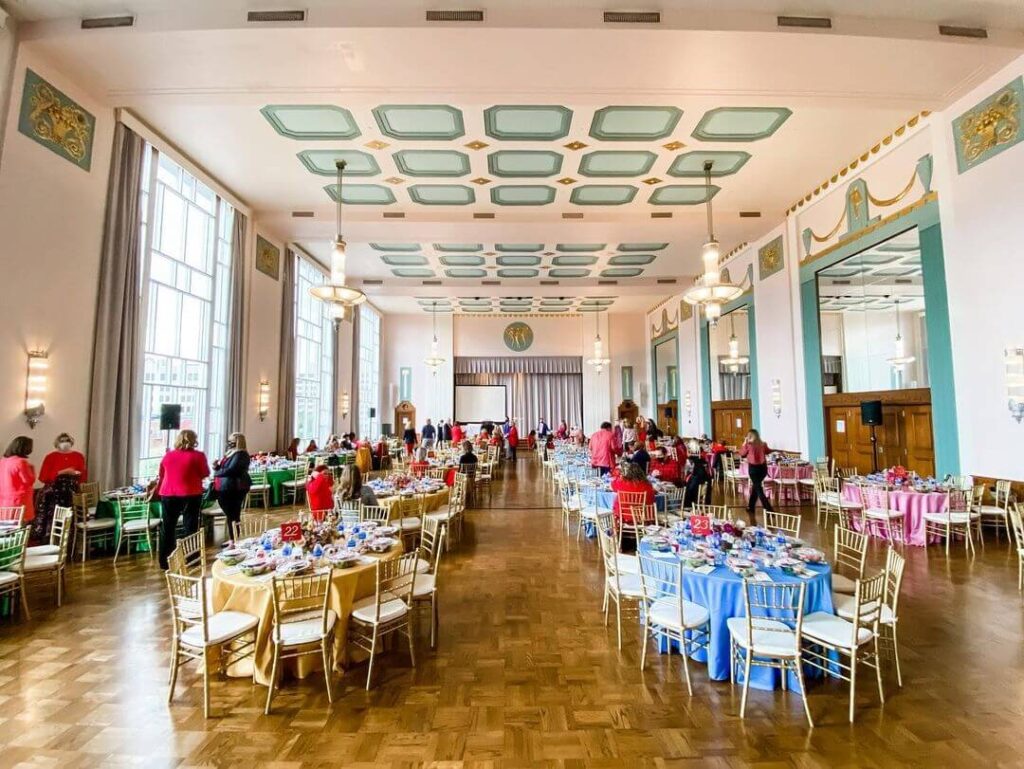 Just because your event has a formal touch doesn't mean that you shouldn't have fun with your decor. With the biggest linen collection in Oklahoma, you'll be sure to find a linen that matches your theme perfectly.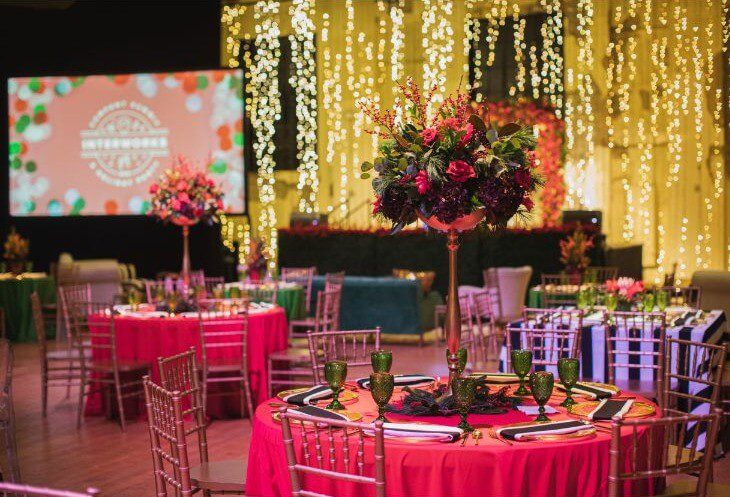 If your event has a speaker, elevate them with our Stage. The versatility of our stages will fit in any venue, including your corporate events. Podiums are a necessity for any presentation and there are sure to be some at your corporate event. Use our Podium in Clear to hold all of your notes for your speech.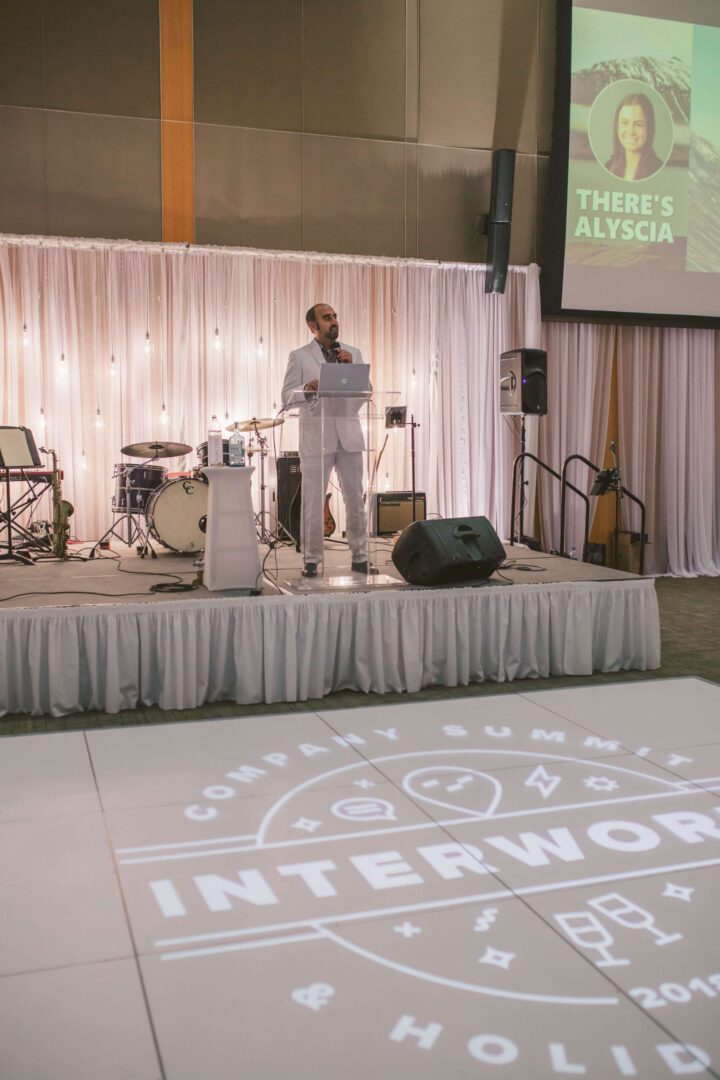 With the new year coming soon, let us make planning your company conference easy. Call us today at (405) 751-3100 to make an appointment and see our showroom.