The holiday season is officially here! We know you want your festive dinner party to be a memorable one for your guests, so here are our picks on elevating your holiday party with decor as beautiful as it is unique.
One of the best ways to draw attention to your table is with a striking, bold linen, like our Valentino Linen in Olive. We love its vintage-meets-modern style, and the color couldn't be more perfect for the holiday season. For your place settings, we love the Velvet Glass Charger in Rosso, especially when paired against a neutral dinner plate, like our White with Double Gold Band dinnerware. To bring the pops of gold together, add a gold chair, like our Louis the 2nd Chair, which always adds a touch of elegance as well. Finally, we love the addition of neutral glass decor, like our Glass Candleholders — absolutely perfect for your holiday dinner—and our Melodia Cut Glass Glassware, that rounds out this vintage-meets-modern holiday dinner party feel!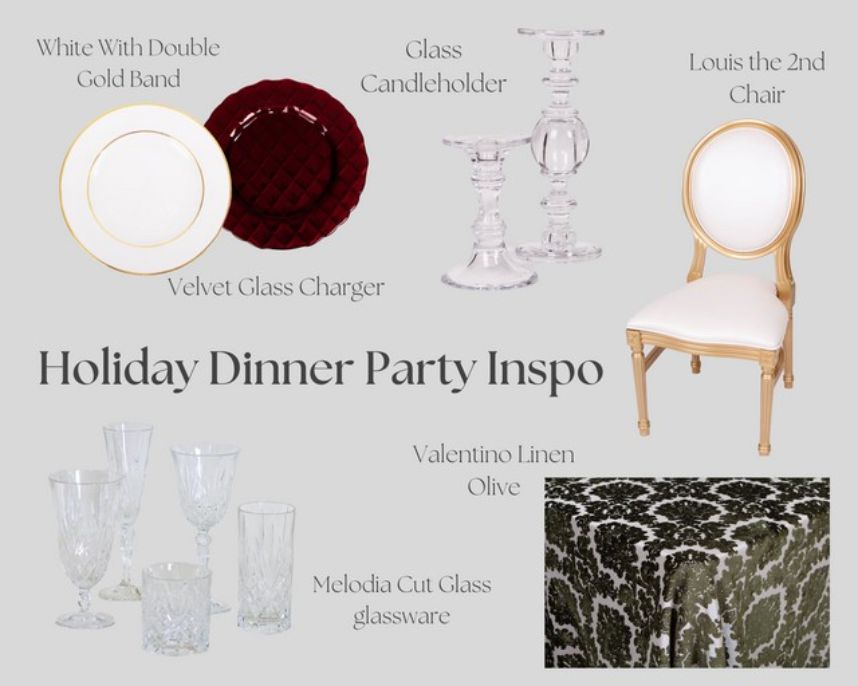 If you are interested in any of these items, please give our showroom a call today! (405) 751-3100. Happy holidays!