Have you heard the news? Green is the new black! If your client is thinking about adding green to their spring color palette they're in luck! We've got the best green rentals in Oklahoma City. From tables to seating and even backdrops, our rentals will have your guests green with envy!
If you're wanting a vintage look, we would recommend our Kate Vintage Sofa. With stunning detailing and a velvet material, your guests will be in awe of how amazing it looks at your party!
The weather is getting nicer, which means outdoor parties are making a comeback. Don't want to use linens outside? Use our Velvet Linen in Grass Green to spice up our 30″ Round Tables. If you really want to go all out, and have green everything – we've got the table settings for you! Our Laquer Charger in Ocean Green paired with our Green Carousel Goblet and Fern Green Jupiter Tumblers will bring your guests joy.
Here at Marianne's Rentals we are obsessed with an amazing backdrop, our Boxwood Hedge is an amazing green background!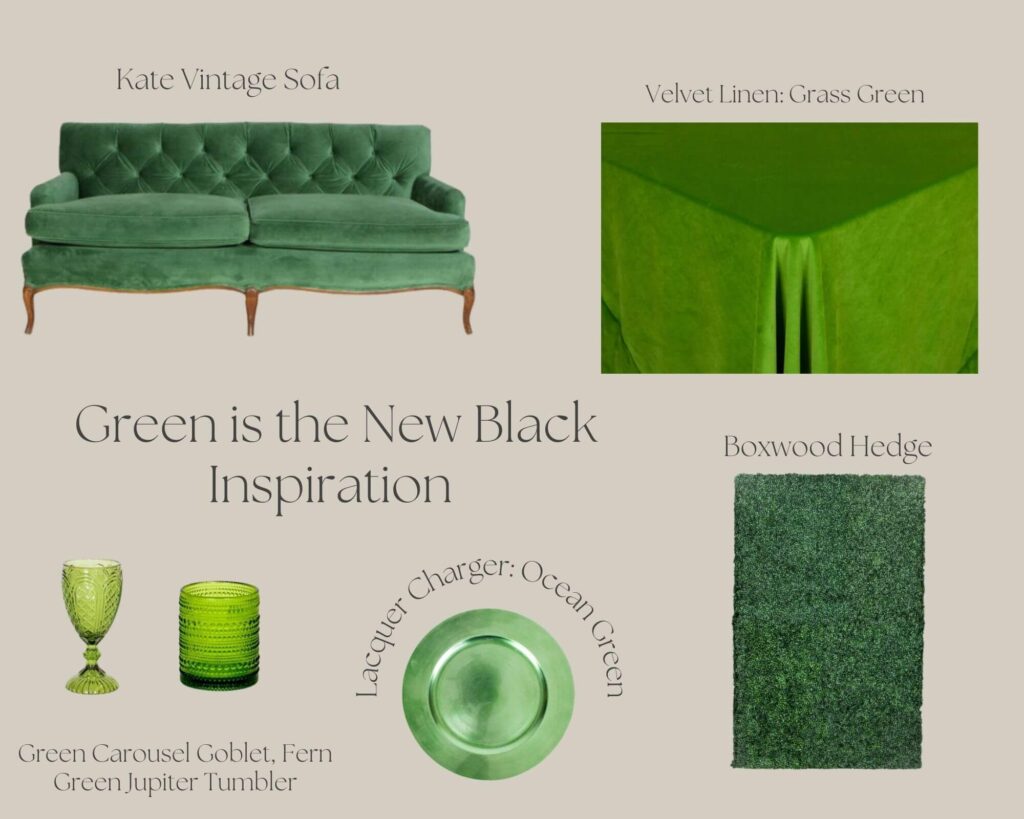 If you're planning a last minute party, or just love the color green we've got the best rentals in Oklahoma City! Shop all of the rentals mentioned to the right of your screen or call us at (405) 751-3100 to make your appointment with one of our sales associates today!