As much as we love Valentine's Day, we may love Galentine's Day even more! Commemorated each year on February 13, Galentine's Day is a day dedicated to celebrating the friendships in your life. So whether you're throwing your besties a Galentine's Day brunch or having an Insta-worthy, sit-down dinner, here are our favorite picks to bring your Galentine's Day celebration to the next level!
Fun Linens + Drinkware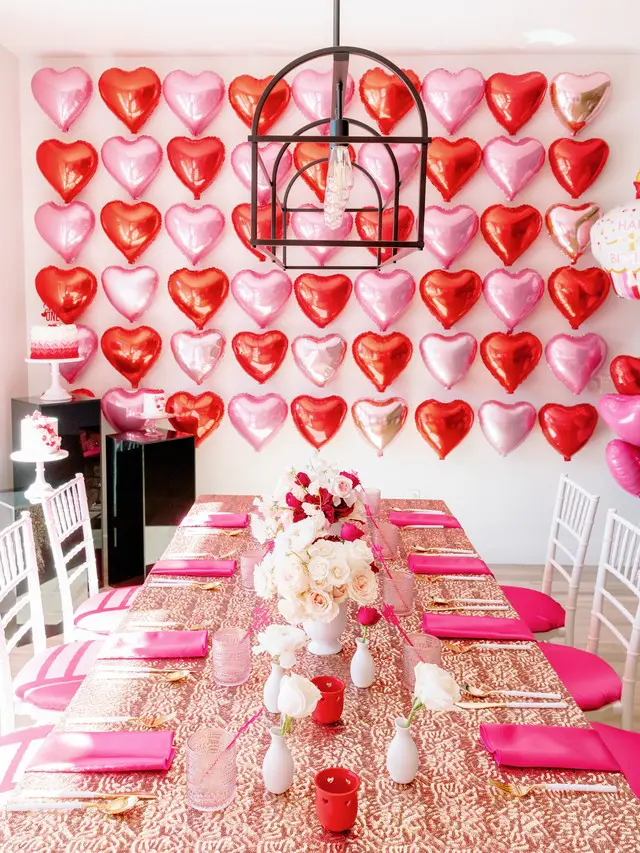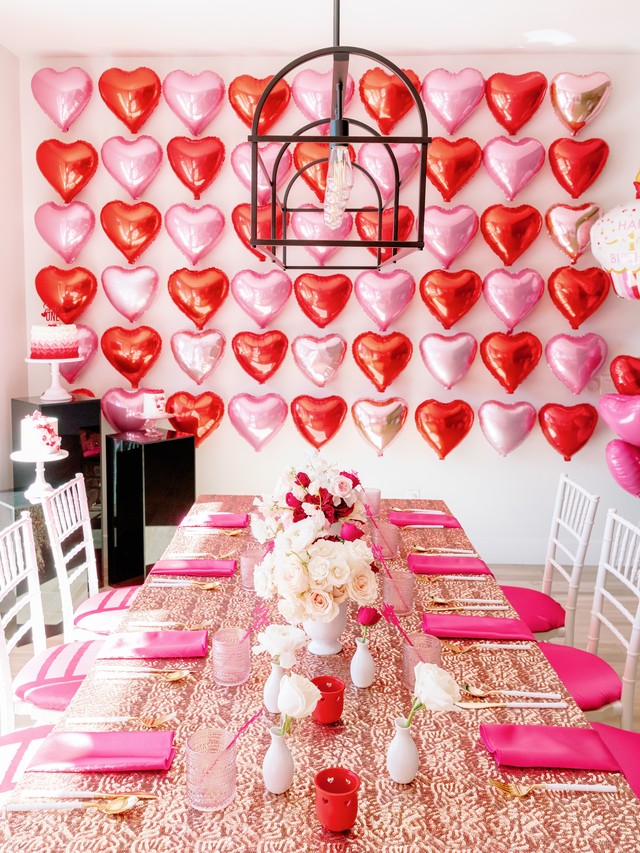 Photo: Kelsey Lanae Photography
Our first tip for your Galentine's Day gathering is a show-stopping linen, like our Heavy Sequin Linen in Blush! Your table linen is taking up a lot of real estate on your tablescape, so you want to choose something that is going to set the tone for the celebration. We recommend pairing your table linen with a complementary napkin, like the Satin Napkin in Garden Fuschia. This bright pink napkin is perfect for Galentine's Day. Finally, add some fun glassware, like our Jupiter Glass in Pink.
Color-Forward Lounge Furniture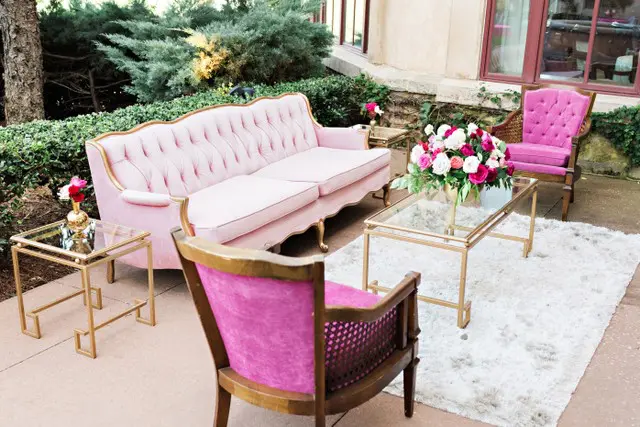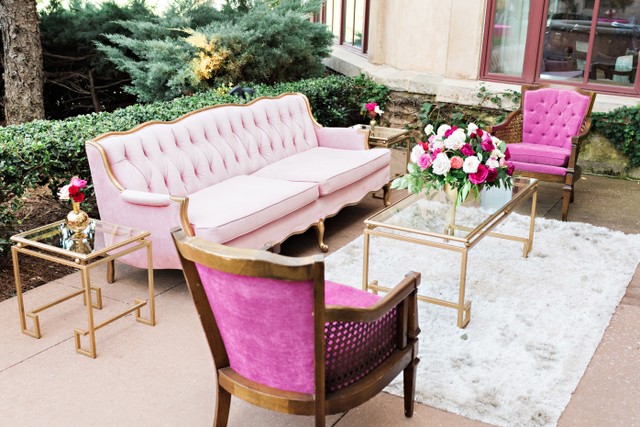 Photo: Kristen Edwards Photography
The perfect way to elevate your celebration is with some bright, color-forward lounge seating! We have so many adorable pink options, like our Sophie Vintage Sofa: Pink Velvet & Gold Frame, perfect for Galentine's Day! The Poppy Vintage Chair: Hot Pink Velvet with Arms is another great addition. We especially love the way these two pieces look together with their complementary pink hues.
Neutral Chairs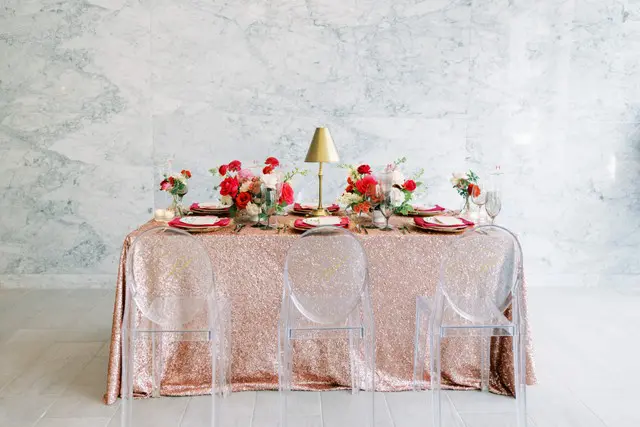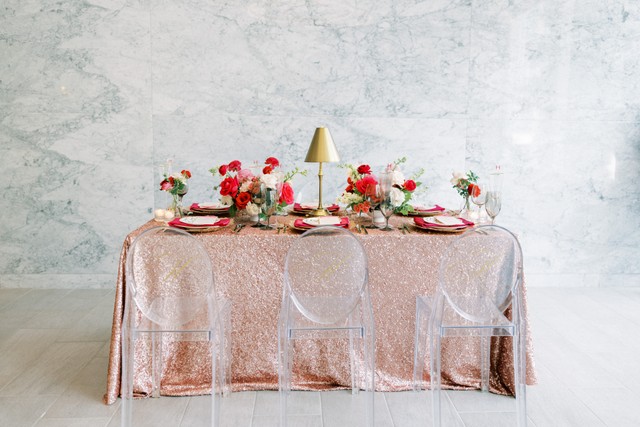 Photo: Andi Bravo Photography
Finally, when it comes to seating, you can never go wrong with our classic Armless Ghost Chairs. With so many bright colors for your table linens, place settings, and decor, opting for a neutral chair may be the way to go. Add in some pink and red florals and some neutral glassware, and you'll be ready to celebrate your besties in style!
Browse our full rental gallery here or give us a call to schedule your showroom appointment! (405) 751-3100. Cheers!