One of our biggest tips for styling your reception: don't forget about your cake table! Your wedding cake or dessert bar is a huge investment, so don't let it sit on a table in the back corner. Dress it up in style with a stunning display table!
One of our favorite cake and dessert bar display tables is our Supernatural Table in Acrylic. This piece is absolutely stunning, and because it's made of clear acrylic, it goes with any color palette imaginable, making it a truly versatile piece.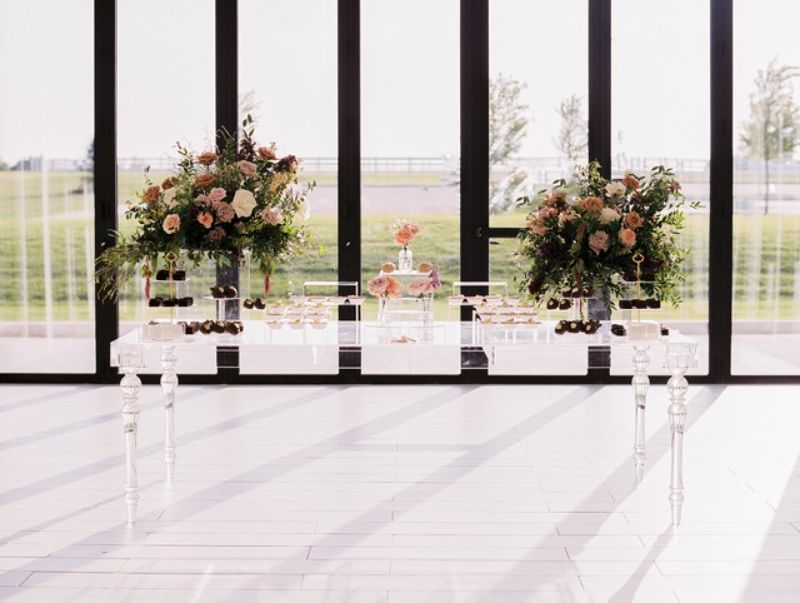 This 8-foot long table is large enough to comfortably house your wedding cake and groom's cake and/or a beautiful dessert bar. Style it up with gorgeous florals and add in one of our cake stands to tie the look together.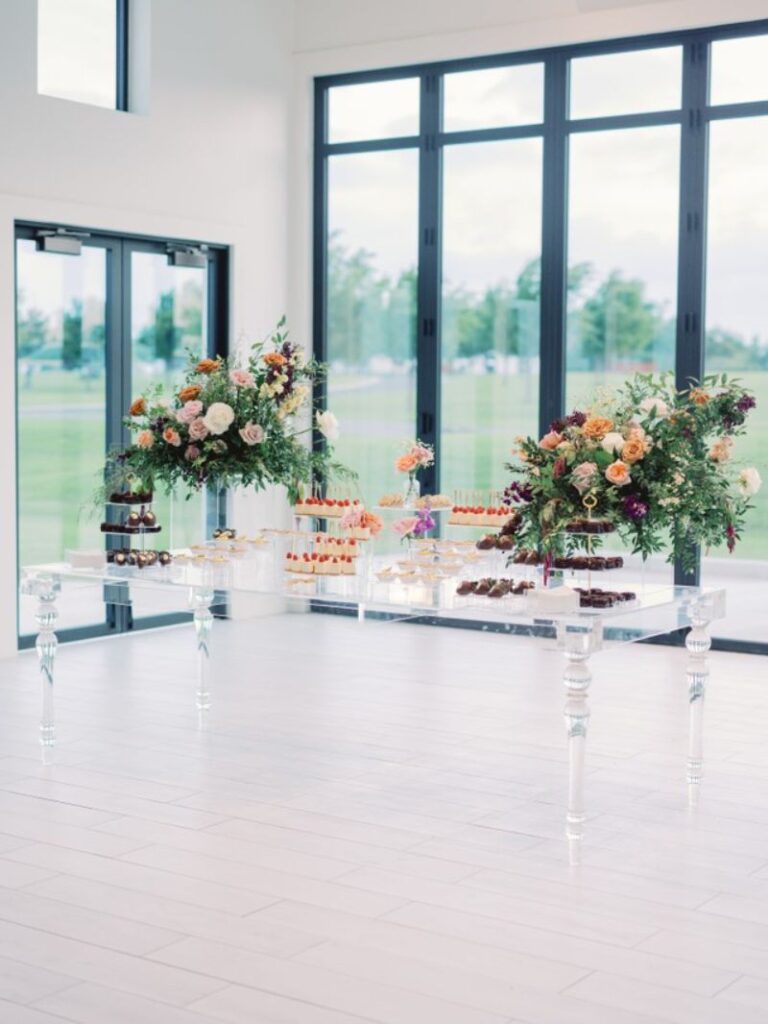 We'll simply never get enough of this versatile table! The Supernatural Table isn't just for gorgeous displays either. It's perfect for intimate dinner parties or cozy head tables too. The possibilities are truly endless.
Stop by and see this stunning piece in person by making an appointment at our showroom or giving us a call at (405) 751-3100.