We all know that beverages are a key part of every event. From cocktails, mocktails, and even more there's so much variety in the drink category. Are you thinking of different ways to wow your guests at your next event in OKC? Whether you're hosting a small cocktail party, a corporate event, or even a formal dinner, our Raegan Bar is the perfect fit for you.
Since our Raegan Bar is such a stunning color of white, it will match perfectly to your event and it can be used for more than just alcohol! Hosting a children's birthday party? Turn it into a dessert bar! Thinking about having an event that runs late at night? Our Raegan Bar can be converted into a coffee bar. There are so many unlimited opportunities.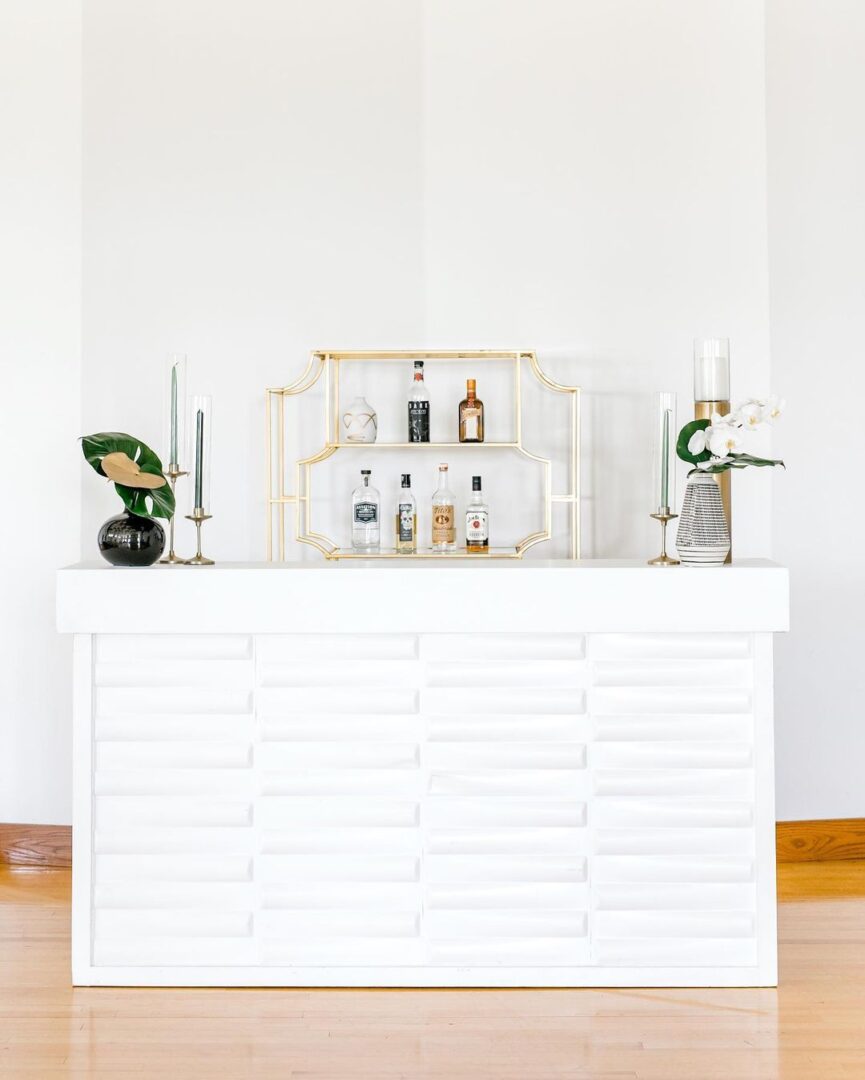 Get the party started with this beautiful bar! Call us at 405-751-3100 for your next Oklahoma event!