When it comes to designing your wedding reception, there's so much to think about, and one aspect that often gets overlooked is the wedding cake or dessert display. When you have a gorgeous cake or array of desserts for your guests, don't just stick them on a table—display them in a way that is enticing and memorable! If this task seems overwhelming, don't fret; designing a unique cake or dessert display is easier than you may think. See our top tips and ideas below!
Select a Signature Furniture Piece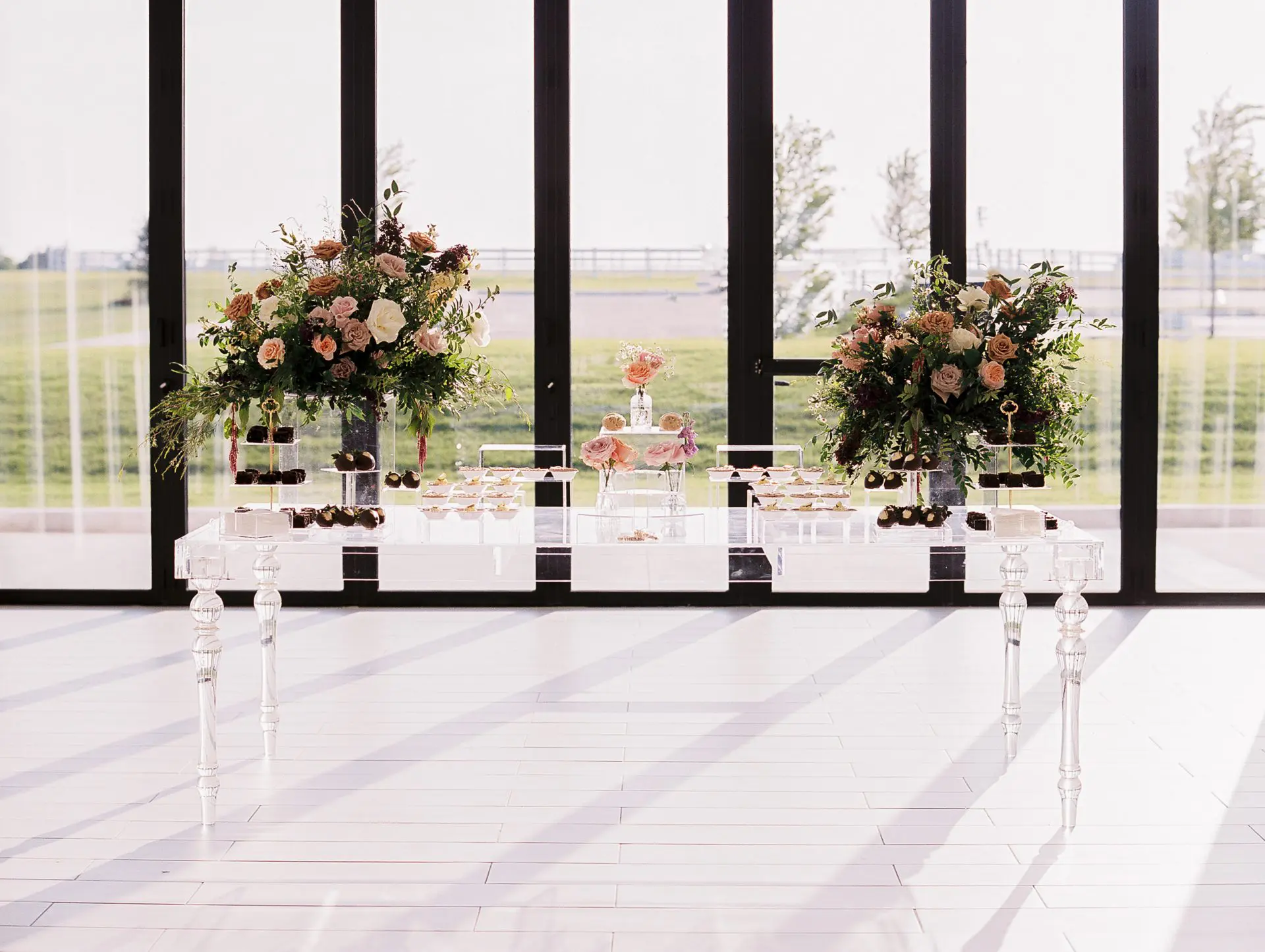 Photo: Erin Wilson Photography
One easy way to help your dessert display stand out is by selecting a signature furniture piece instead of a plain folding table. Here at Marianne's, we have so many stunning pieces to choose from, no matter your wedding aesthetic. For weddings with a more contemporary feel, we love our Supernatural Acrylic Table, pictured above! At eight feet long, it's perfect for showcasing your dessert bar or multiple cakes.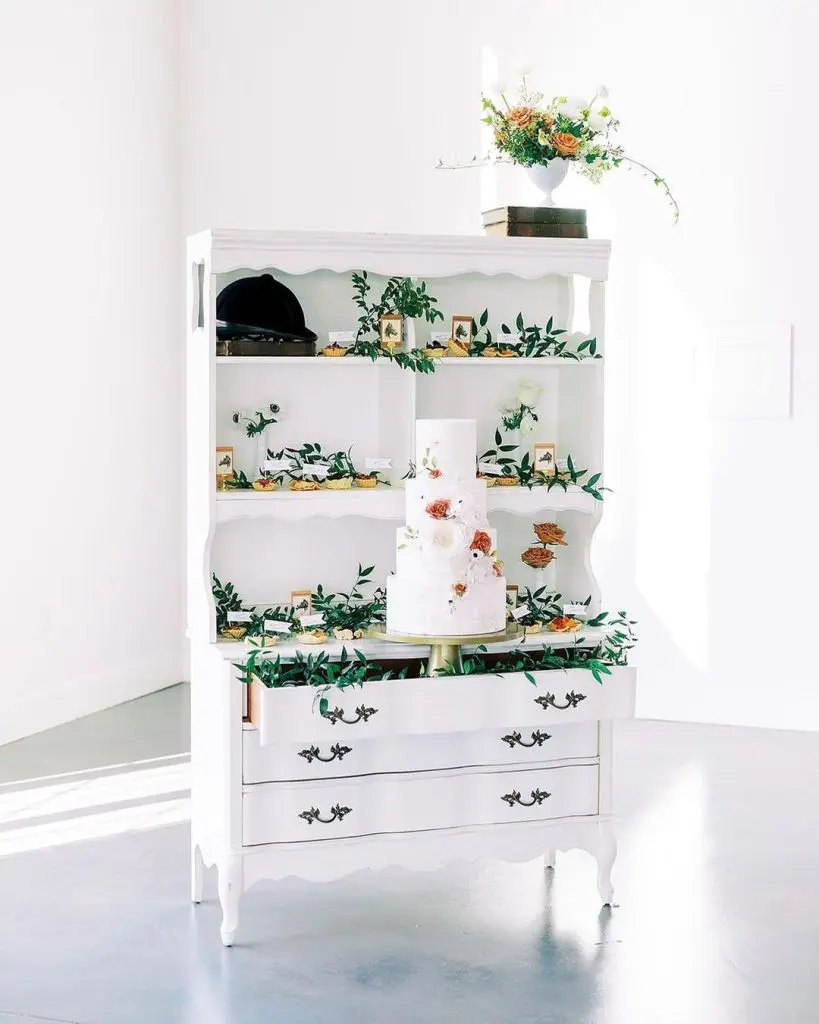 Photo: Carsyn Craytor Photography
If your wedding has a more vintage vibe, we adore our Harriet Vintage Hutch! While this signature piece can be used in a variety of ways for your event, we adore the way it was styled for this one-of-kind cake display! Plus, there's room to not only showcase your cake, but other desserts as well.
Opt for a Unique Linen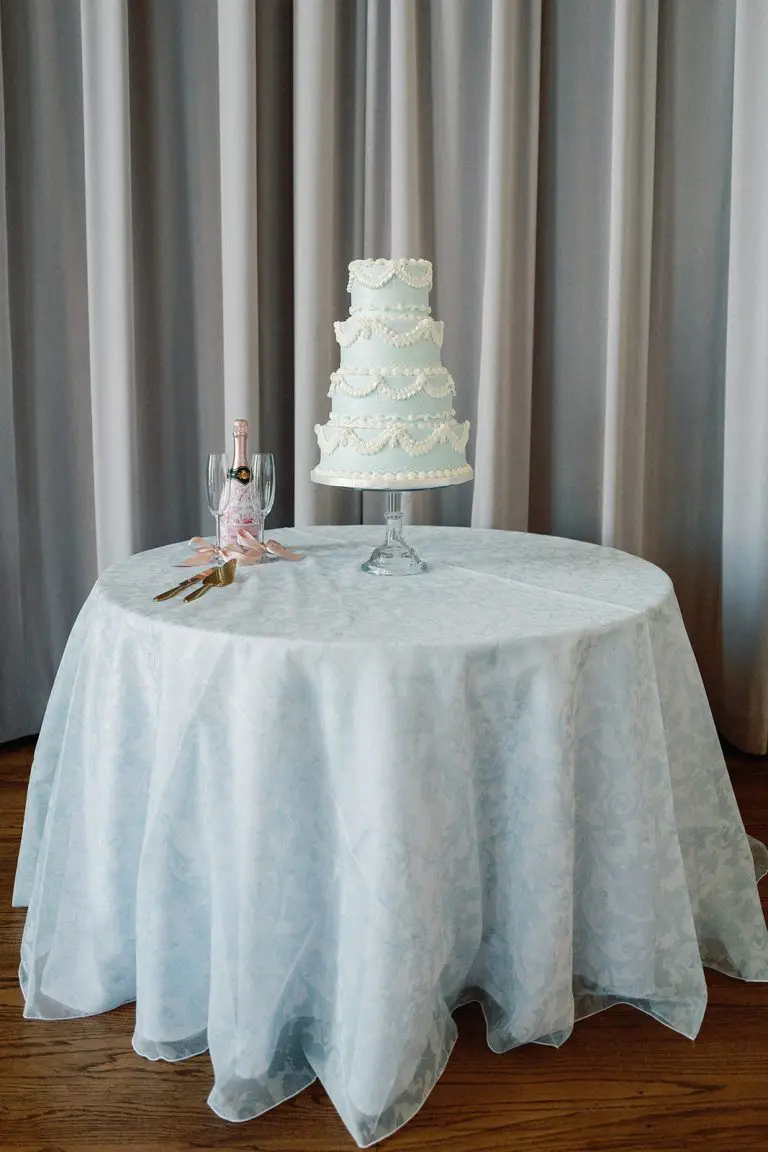 Photo: DVandCo
Another way to help your cake display stand out from other tables is by opting for a unique linen. At their heart, desserts are created for enjoyment and fun, so why not have your cake table reflect that? Your dessert display is the perfect opportunity to choose a fun, standout linen to complement your cake colors, design, or aesthetic! We love the way our Winter Frost Linen in Blue goes perfectly with the gorgeous blue cake pictured above.
Have Fun with Levels Using Cake & Cupcake Stands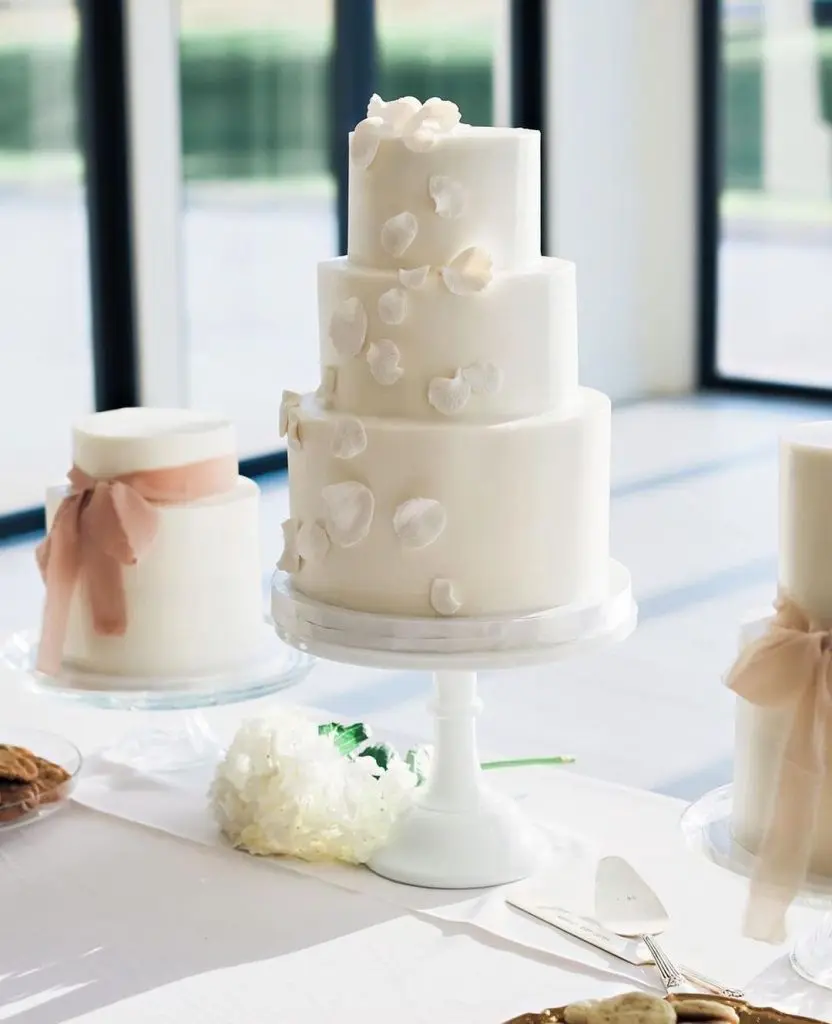 Photo: Kristen Edwards Photography
One of our biggest tips for designing a dessert display? Play with levels by utilizing different cake and cupcake stands! If your wedding will feature multiple cakes or a wide variety of desserts for a dessert bar, cakes and cupcake stands will help you display your sweet treats in a fun and interesting way. From tiered towers to cake stands in every style and color, we have everything you need to create a stunning display. View all of our cake, cupcake, and dessert stands here!
Create a Dessert Bar Station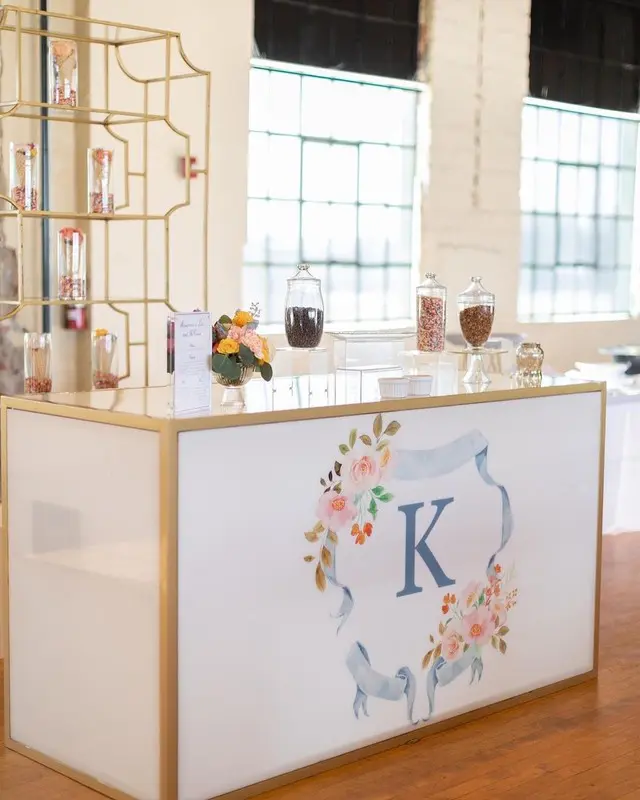 Photo: Mary Keen
Looking for a fun way to serve dessert and engage your guests at the same time? Create a dessert station using one of our gorgeous bars, like our Avenue Bar: Gold Frame with White Acrylic, pictured above! Whether you're creating an ice cream bar with all the toppings, a one-of-a-kind candy bar, or a DIY cupcake station, our bars are the perfect way to create the dessert station of your dreams. Plus, guests will have fun creating and enjoying their own desserts!
Ready to create the cake or dessert display of your dreams? Browse our full rental gallery, gain more inspiration, or make an appointment at our showroom!