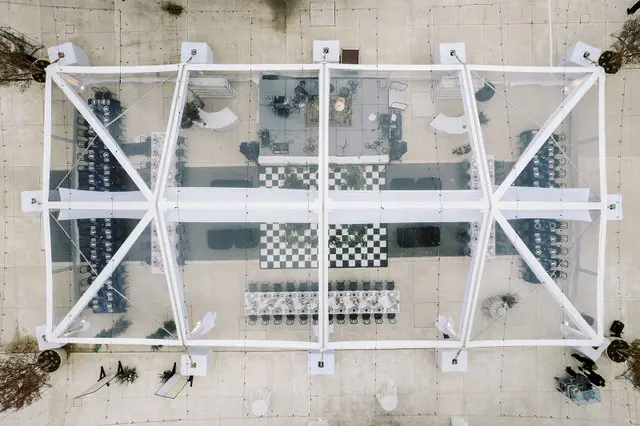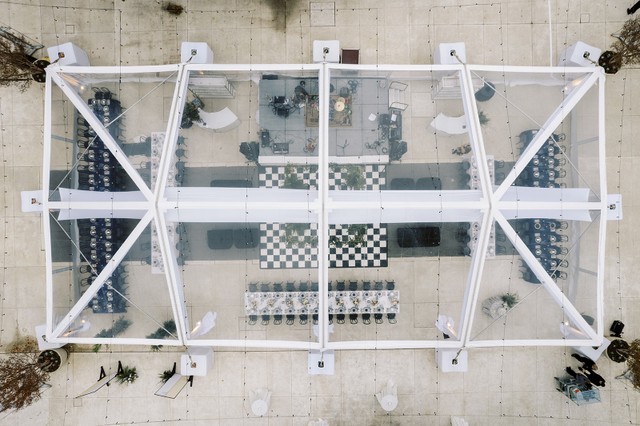 Talk about a wow-factor! Event planners can't get enough of our Clear Top Tent, which looks just as stunning from the outside as it does the inside! With these tents, you get the natural beauty of an outdoor event with the convenience and assurance provided by the cover of a tent. Perfect for the upcoming spring and summer season, the Clear Top Tent is an absolute must-rent if you're looking to truly wow your guests.
There are so many reasons to opt for a tented wedding for your nuptials—the ambiance, the feeling of intimacy, the absolute freedom it provides for layout and unique decor. If you're thinking about a Clear Top Tent for your upcoming wedding or event, keep scrolling for our tented event inspo!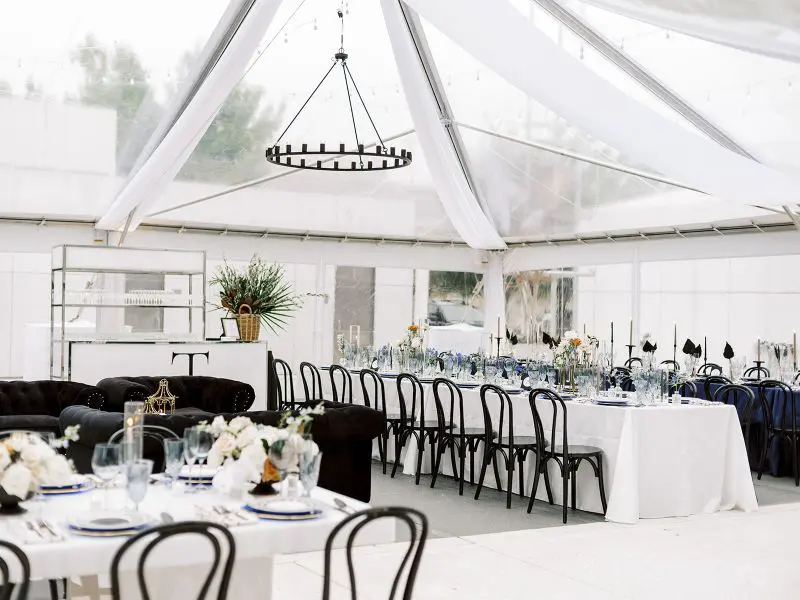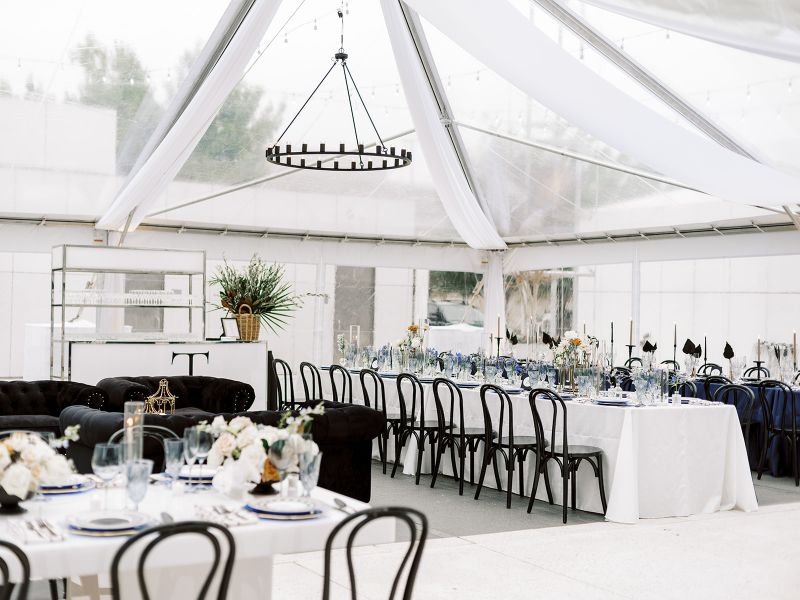 Ellen and Tyler's wedding at Myriad Gardens featured our stunning Kedered Frame Tent: Clear Top, and we absolutely adore the overall effect this tent created both during the day and at night. This tent was a show-stopper, especially when paired with our Black & White Check Dance Floor, Aspen Chandelier, Anabella Black Velvet Furniture Collection, and so much more, all of which you can see from the aerial view!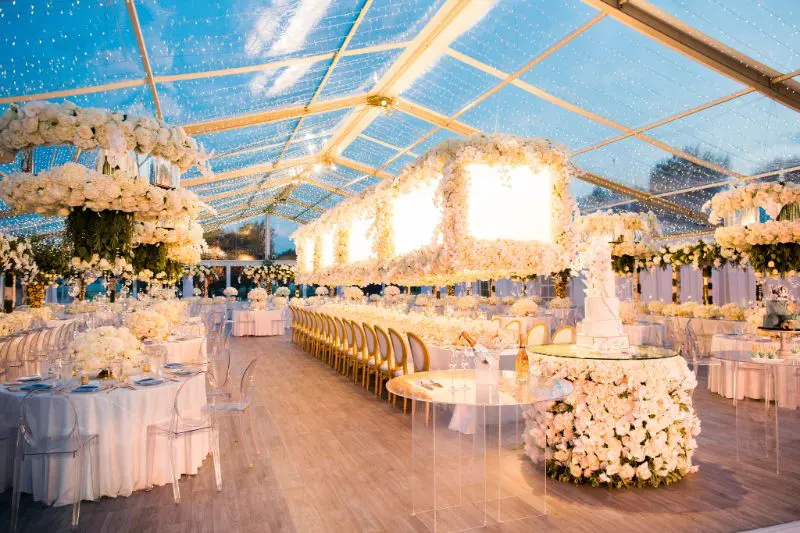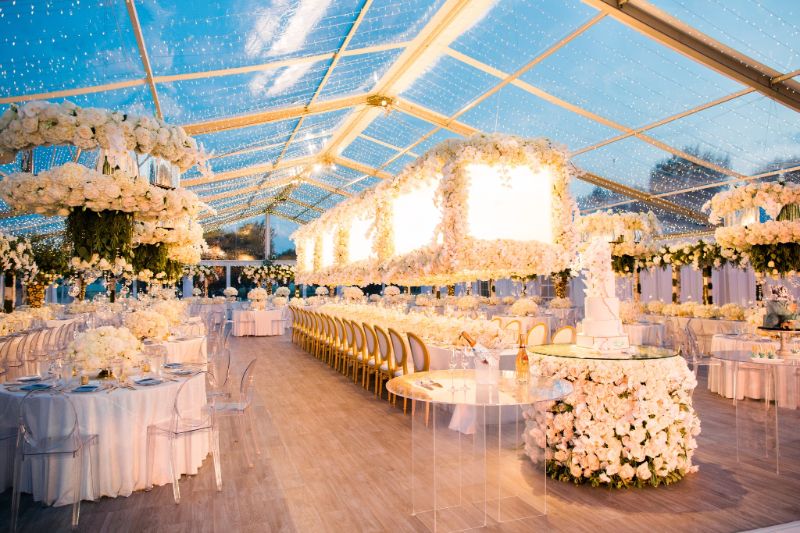 Karlee and Conner's Aspen Ranch wedding featured our Structure Tent in Clear, complete with show-stopping lighting and florals. We love how the Clear Top Tents allow you to take in the natural scenery of your venue, day or night, while still being afforded the convenience of a covered event.
Considering a tent for your wedding but not sure where to start? View our Tent Size Guide, request a showroom appointment, or give us a call! (405) 751-3100