Characterized by soft blush tones with classic pops of black, white, and gold, the Briley wedding was the sweetest celebration of Chris and Madeleine's love. Set against the neutral backdrop of Aspen Ranch, the couple's beautiful, pink-forward color palette looked stunning against the artfully-chosen pops of black placed throughout the reception space. Simultaneously soft and romantic, upbeat and fun, this wedding featured so many of our favorite pieces that we can't wait to share with you!
Seating Chart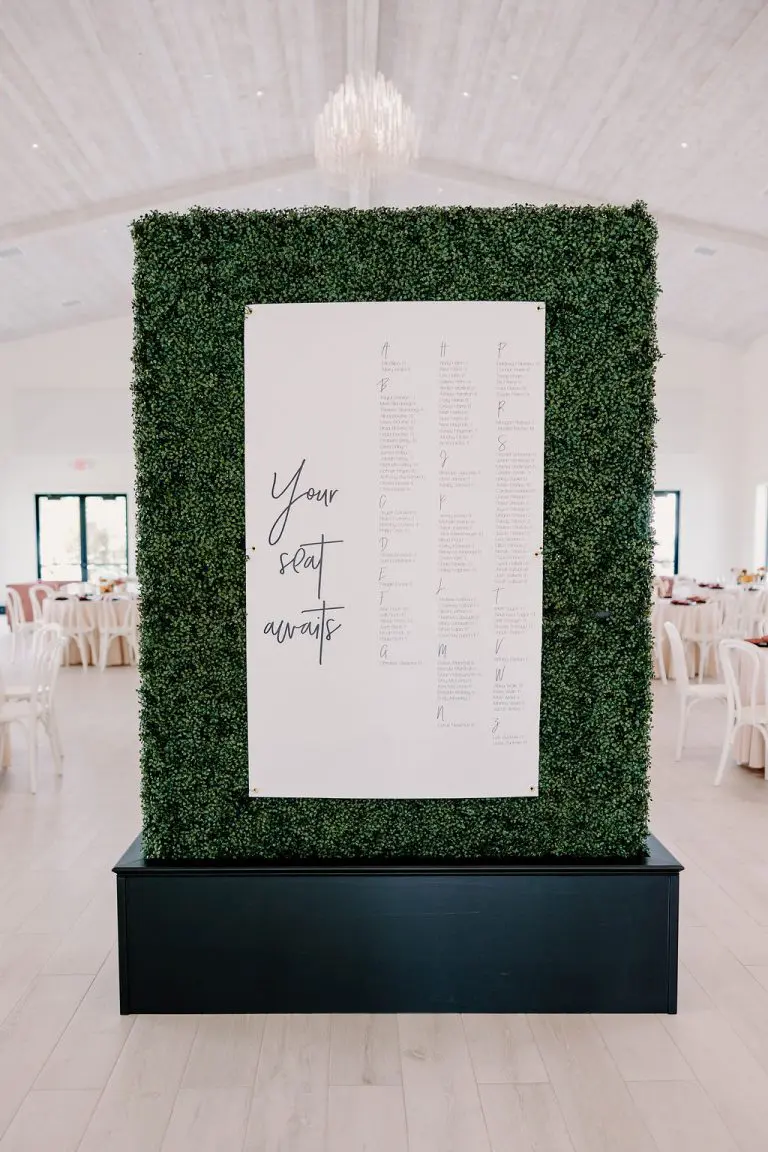 Unique seating charts are having a full moment, and we are here for it! The Brileys chose to place their seating chart against the beautiful backdrop of our Boxwood Hedge. The Boxwood Hedge (and accompanying black planter) has so many uses, but this may be one of our favorites! We love the way this piece gives a space an "indoor garden party" feel that goes so perfectly with organic greenery and florals.
Head Table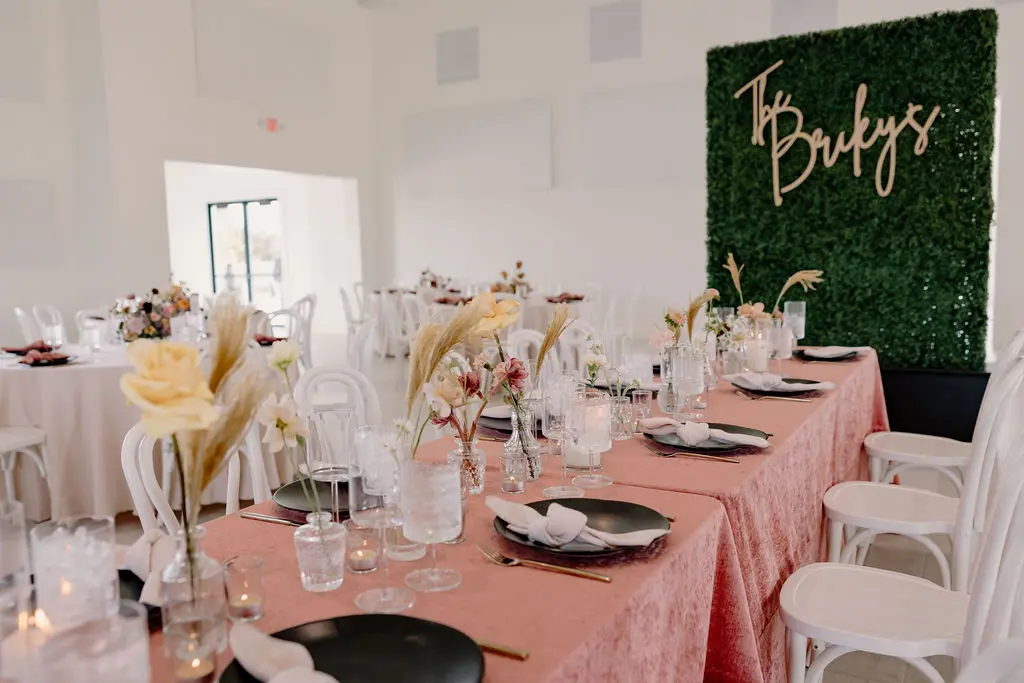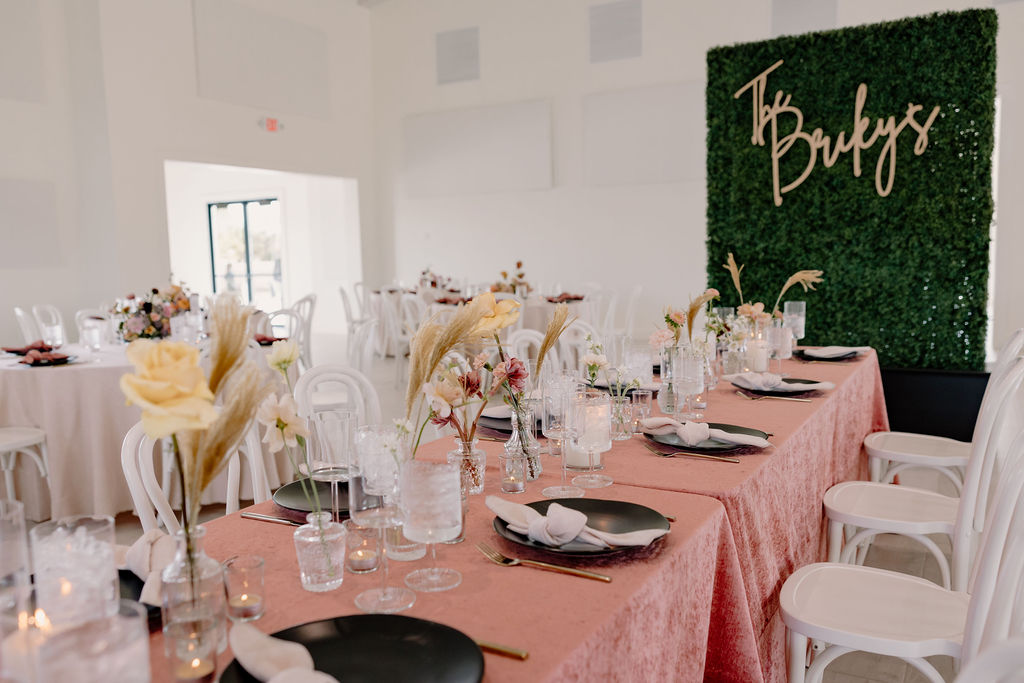 We love when couples choose a statement linen to make their head table pop, and the Briley wedding was no different! The Vonn Linen in Blossom was absolutely perfect for the blush-toned color palette and the beautiful florals. We love how the couple selected the Heirloom Dinner Plate in Charcoal to contrast the soft pinks. The guest tables featured the Vonn Linen in Blossom napkins, which helped tie the whole space together.
Lounge Seating + Reception Space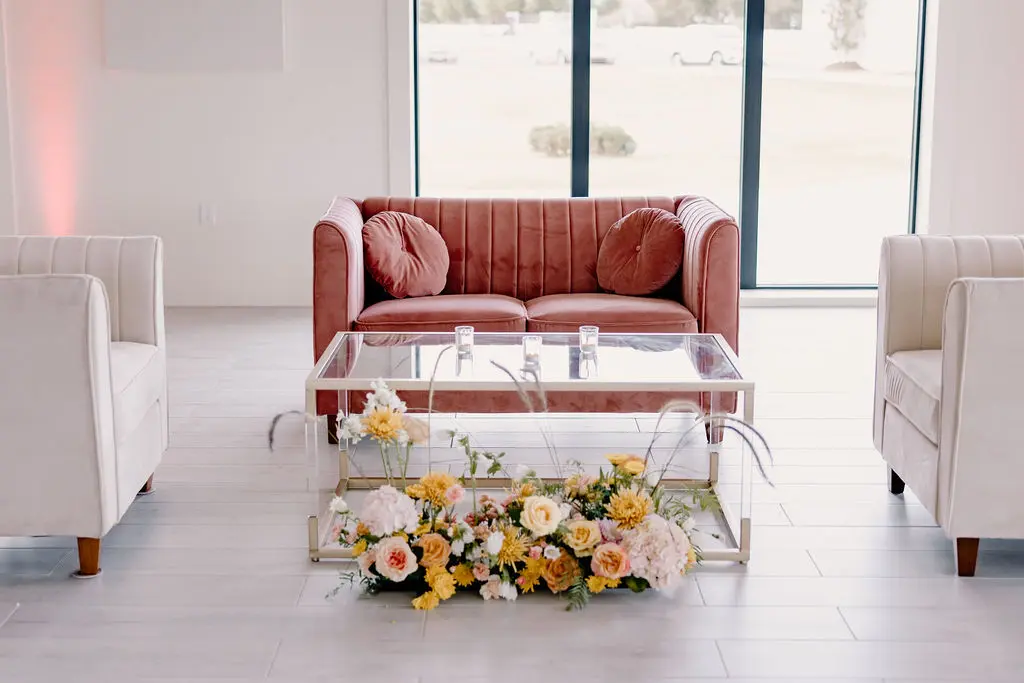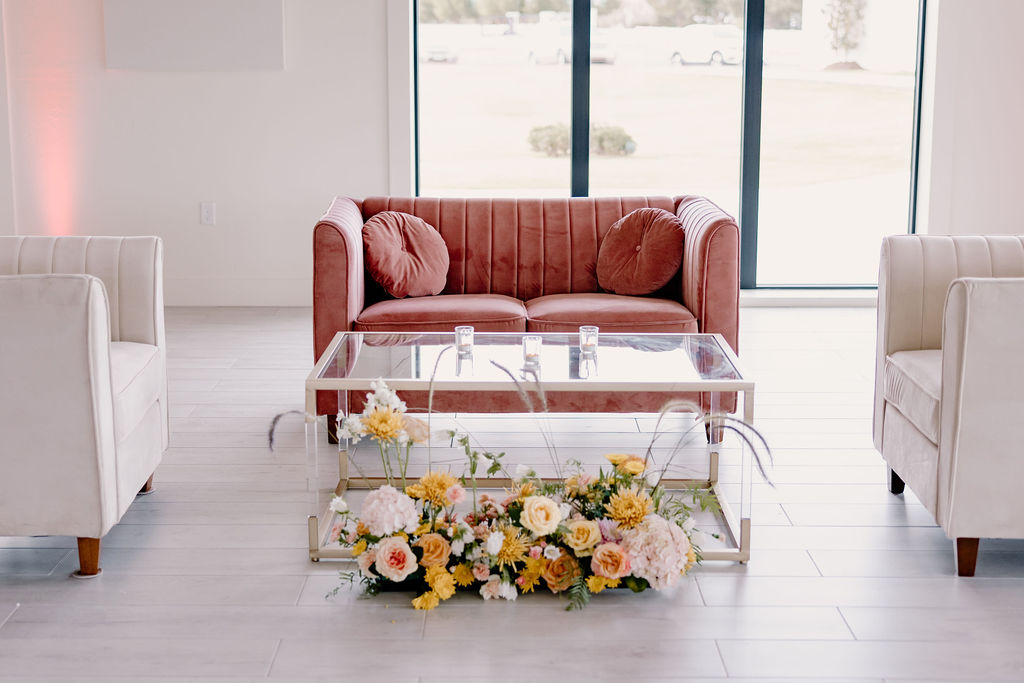 Lounge seating at your reception can completely transform a space, and we have so many lounge seating options available for every style and color palette! The Briley wedding featured our Stella Loveseat in Rose and Stella Chair in Cream. We love the subtle pop of gold from the Kendall Coffee Table as well!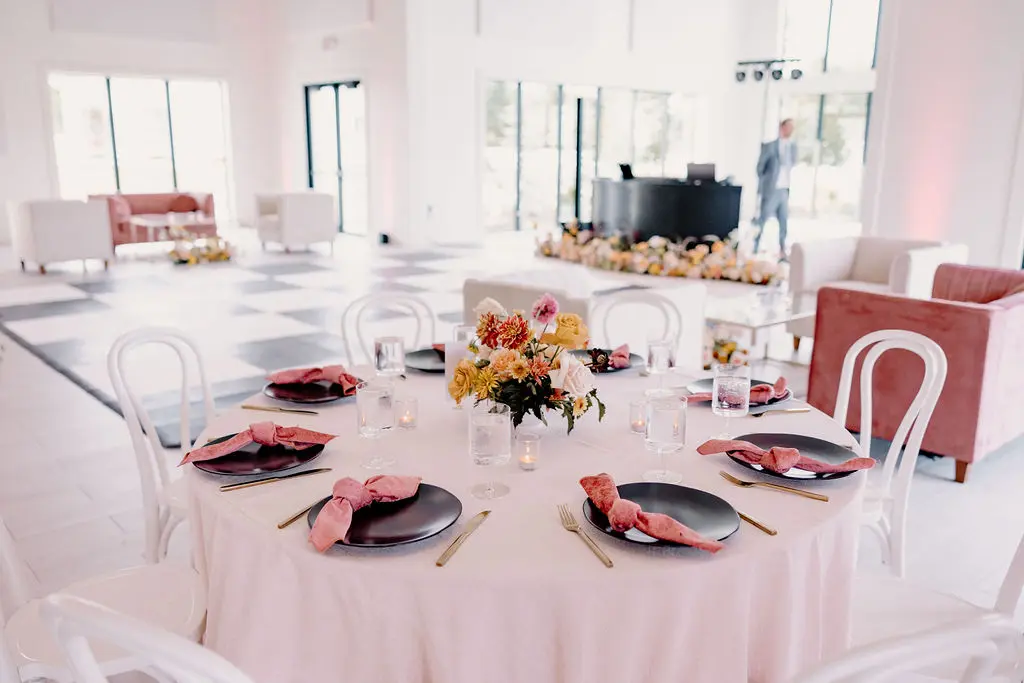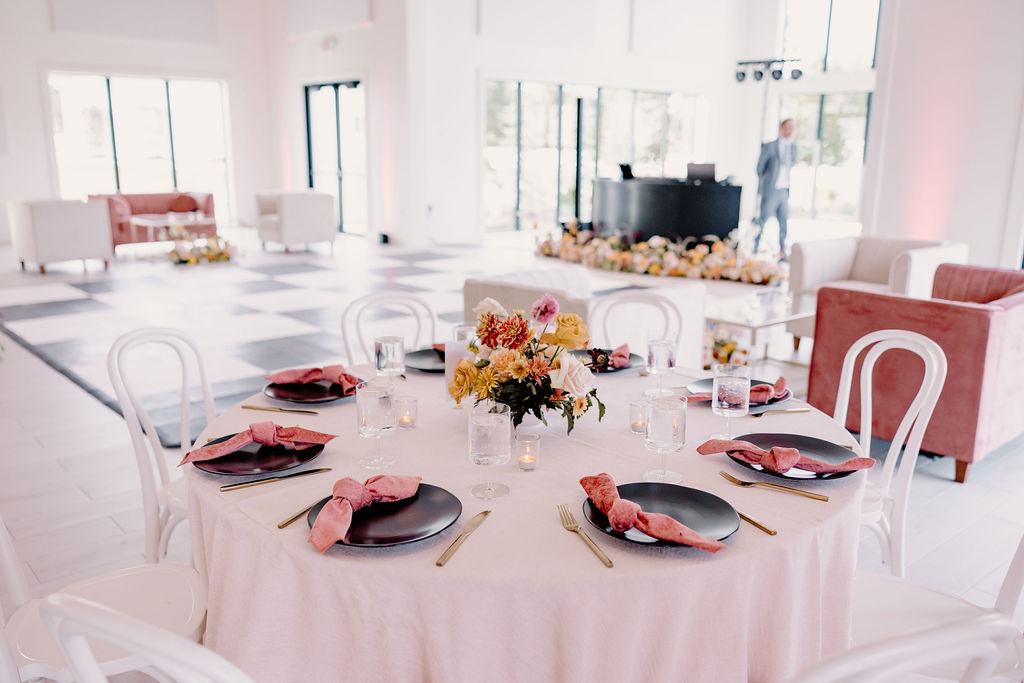 One of our favorite aspects of this blush-forward color palette is the strategic pops of black placed throughout. From our Heirloom Charcoal Collection to our Everett Bar ¼ Curve, these pieces provided the perfect contrast to the pinks, whites, and yellows that characterized the space.
We have everything you need to elevate your wedding or event space. Browse our gallery or request an appointment at our showroom to see everything Marianne's Rentals has to offer. Happy planning!