What could be better than networking with some of Oklahoma's best wedding vendors while enjoying a glass of bubbly? Marianne's Rentals was proud to not only sponsor the Brides of Oklahoma Business & Bubbly events in both Oklahoma City and Tulsa, but to have our very own Jennifer participate in the wedding professionals panel discussing wedding industry insights and emerging business trends!
Wedding Pros Panel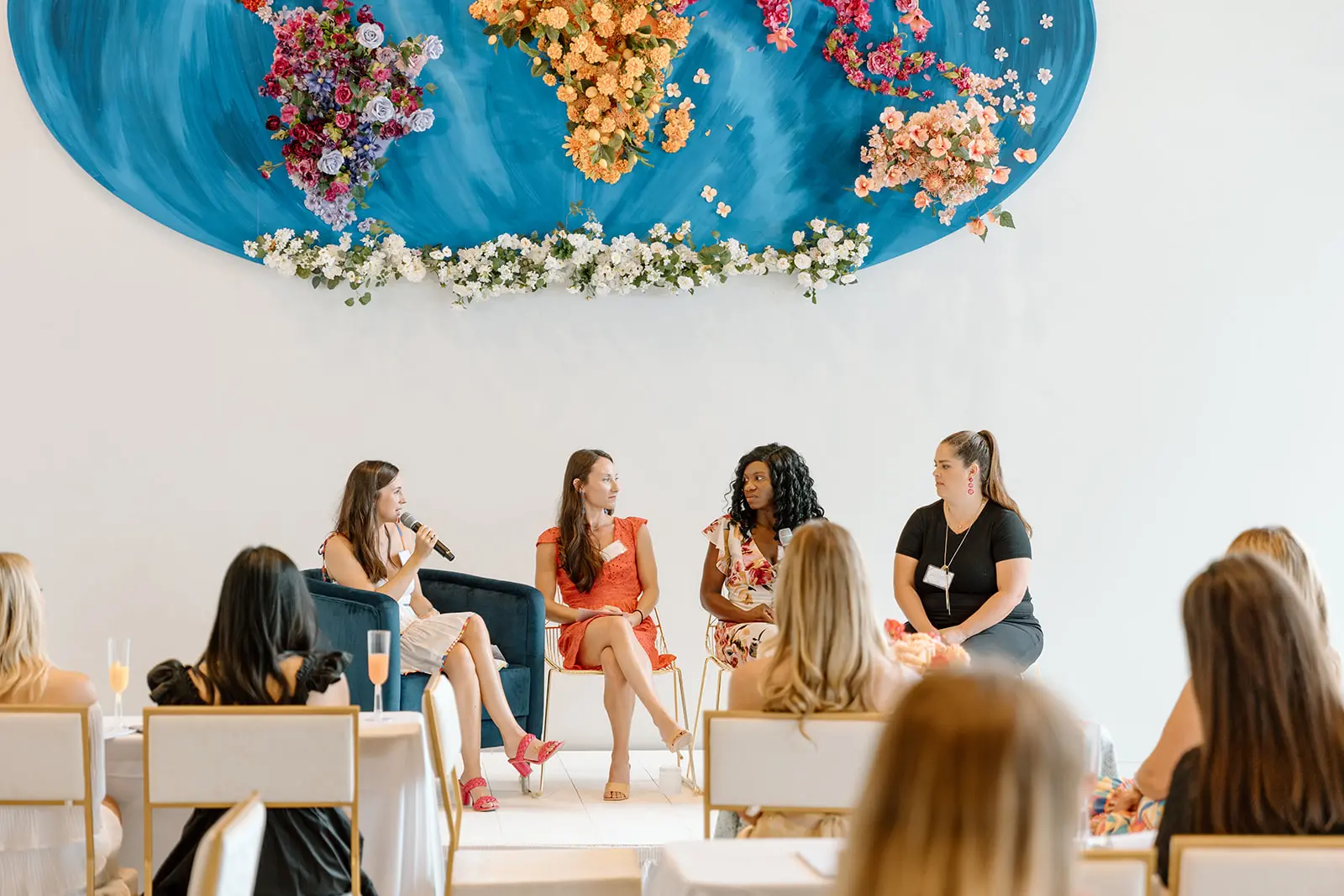 Photo // Katherine Rivera Photography
Our General Manager, Jennifer, was joined by other wedding professionals to discuss the latest trends in the wedding and event industry in front of an audience of wedding pros and vendors. The panel delved into topics like innovative approaches to attract new clients, favorite business systems and software, and the importance of a strong online presence. Having been in business for over 35 years, we were proud to share some of the tips and tricks we have learned along the way!
Also, don't miss our new Mira Chair: Gold with Off White Cushion (audience chairs) and our Lily Chair: Gold (stage chairs) pictured above!
Business & Bubbly Rentals
Marianne's Rentals also sponsored the event by providing furniture and decor items. Keep scrolling to see some of our favorite pieces from the day!
Photo // Bree Smith Photography
One of our absolute favorite pieces from the Brides of Oklahoma Business & Bubbly event was our Daphne Jr Flower Cart, complete with its adorable accompanying yellow fringe umbrella, which is also available in white. This flower cart is perfect for wedding or baby showers, birthday parties, corporate events, and so much more. We also provided the custom vinyl to complete the event's branding.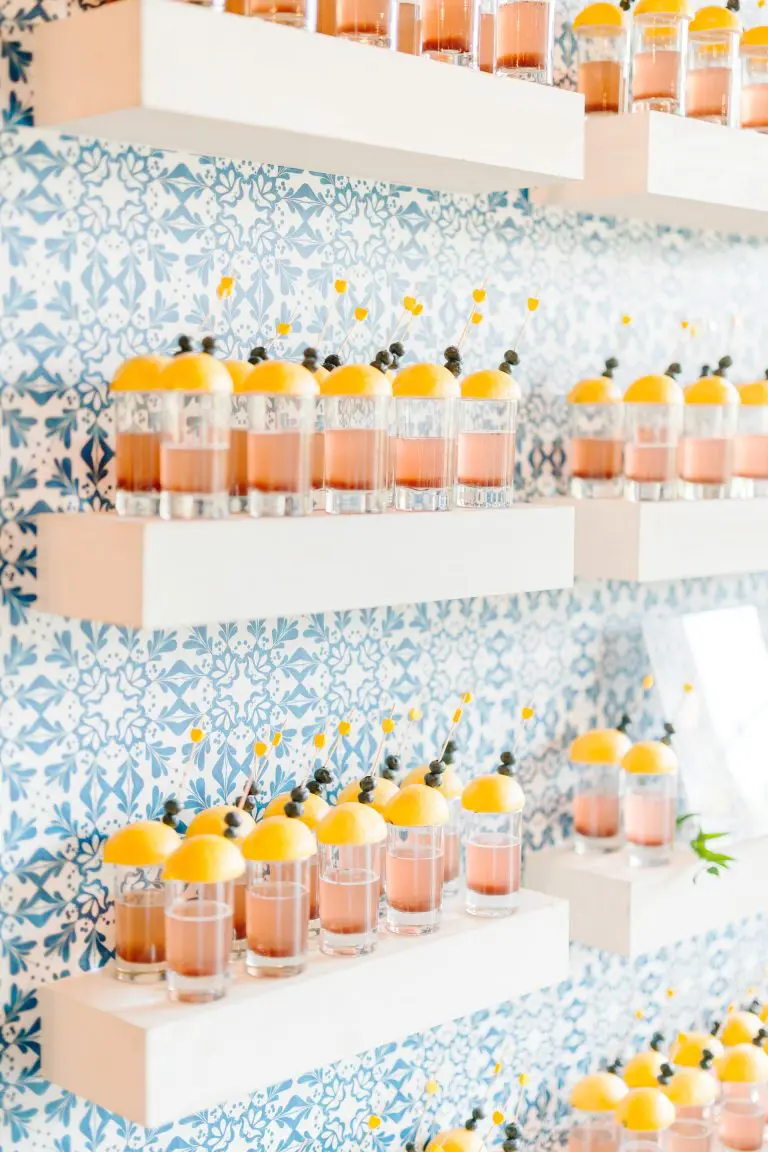 Photo // Bree Smith Photography
We loved seeing our Felicity Flower Shelf on display, which was the perfect avenue for the event's signature drinks. This shelf is so versatile and can be dressed up to match any event style or aesthetic. Take advantage of the Felicity for post-ceremony cocktails, wedding favors, or for specialty escort card arrangements, like flowers!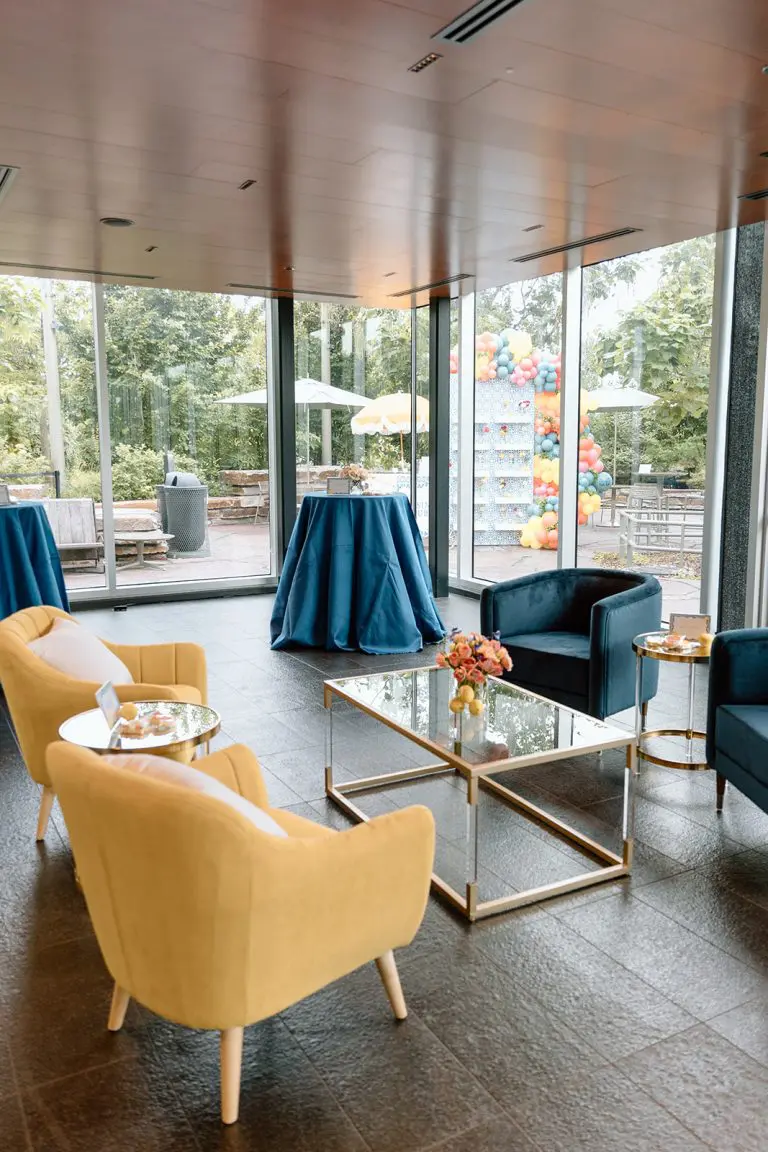 Photo // Katherine Rivera Photography
We loved the blue and yellow color palette for this event, which was highlighted by the lounge seating arrangements. Featuring our Bennett Chair in Blue, Trevor Chair in Mustard, and our Kendall Coffee Table and Kendall Side Table, the lounge seating space provided the perfect additional seating for the event, while also bringing the theme and color palette to life. Plus, our Caprice Linen in Indigo was the perfect complementary blue for the bistro tables!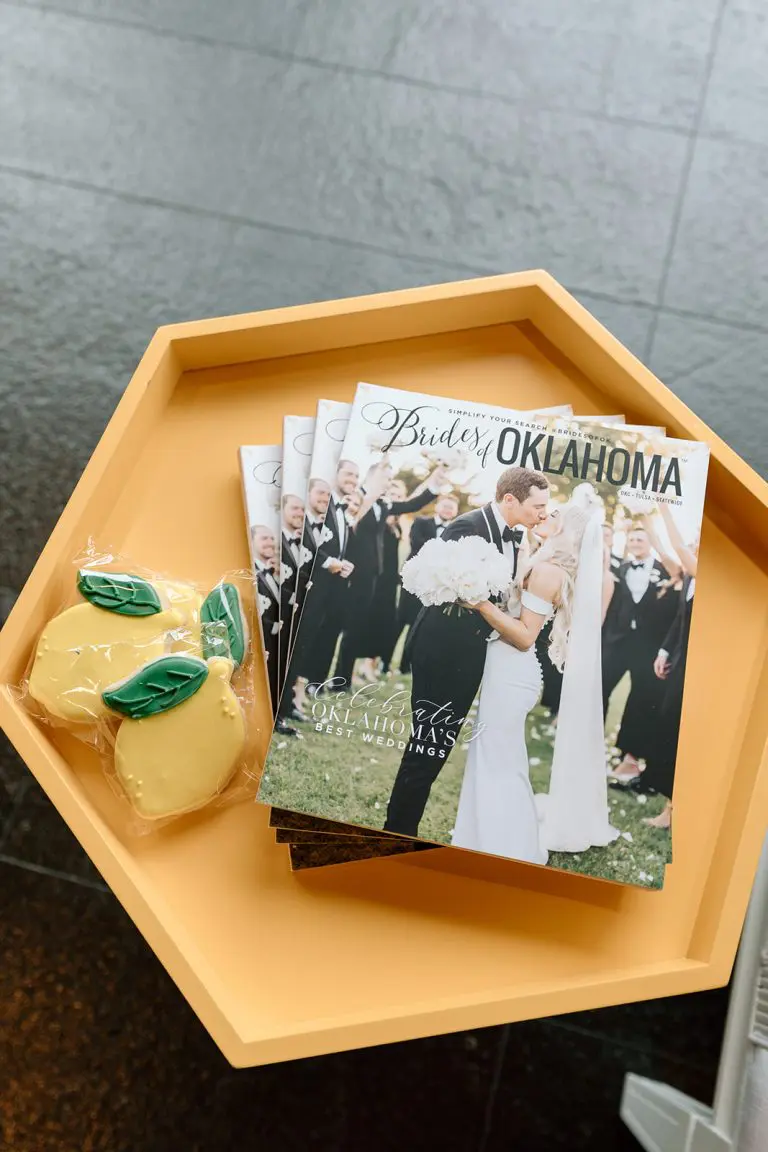 Photo // Katherine Rivera Photography
Finally, one piece that would look absolutely adorable at any birthday celebration, shower, corporate event, or wedding is our Hexagon Accent Table in Marigold. We love the unique hexagonal shape and vibrant color, perfect for adding an extra pop of personality to your event.
Planning your 2023 or 2024 event? Request an appointment at our showroom to chat with a member of our team and secure your rental items!