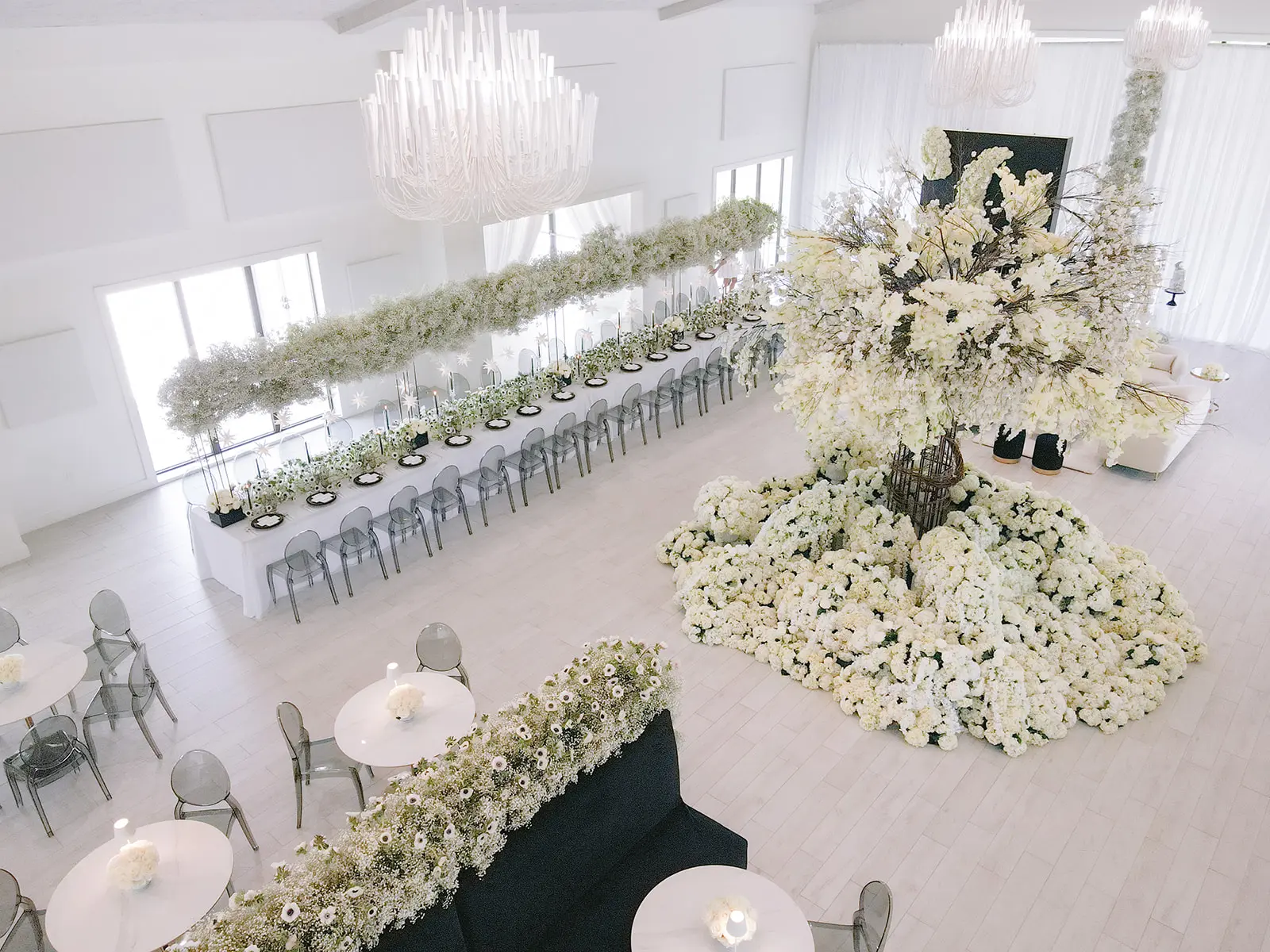 If you think you've seen it all when it comes to baby showers, think again! This absolutely jaw-dropping baby shower for Blair of Blair Sims Events was truly one for the books. Planned by Aisle Be With You Weddings, every exquisite detail left guests in awe. Held at the ever-stunning venue of Aspen Ranch, the space was adorned with gorgeous rentals, breathtaking florals, and intricate details that transformed the space into a haven of celestial-themed elegance. Keep reading to see some of our favorite rentals from the event!
Themed Escort Sign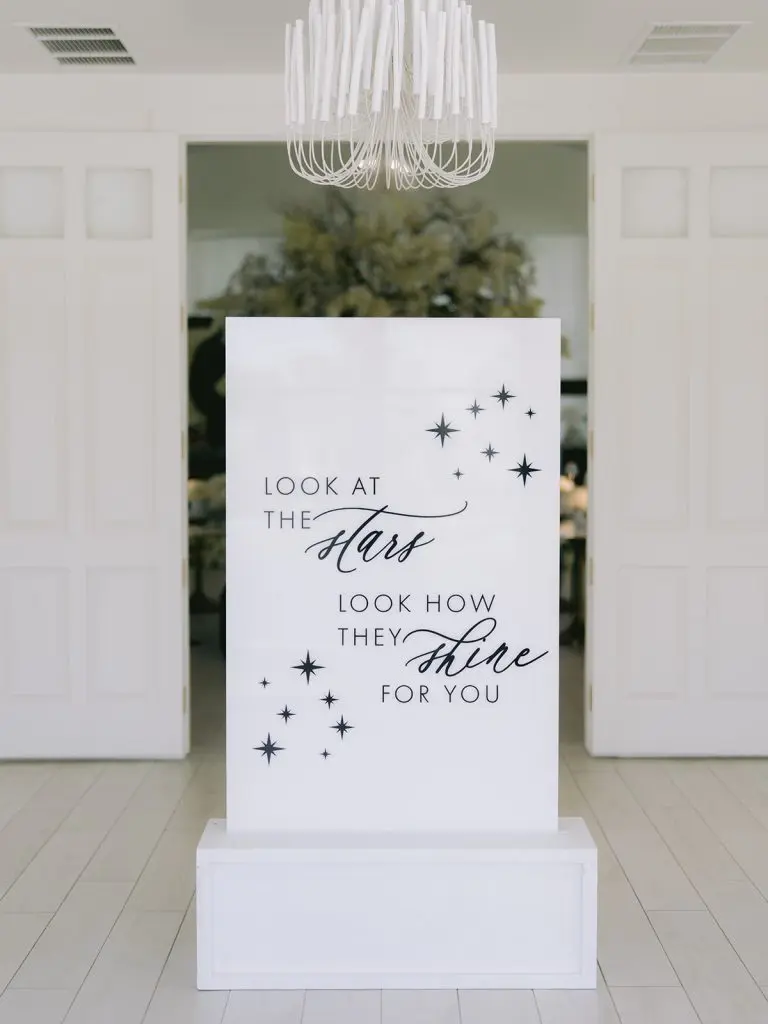 When guests arrived, they were immediately greeted by the most adorable themed signage utilizing our Escort Sign: White Acrylic Insert with White Wood Base. This piece is so versatile and perfect for so many purposes, from seating charts to welcome signs and everything in between.
Tablescapes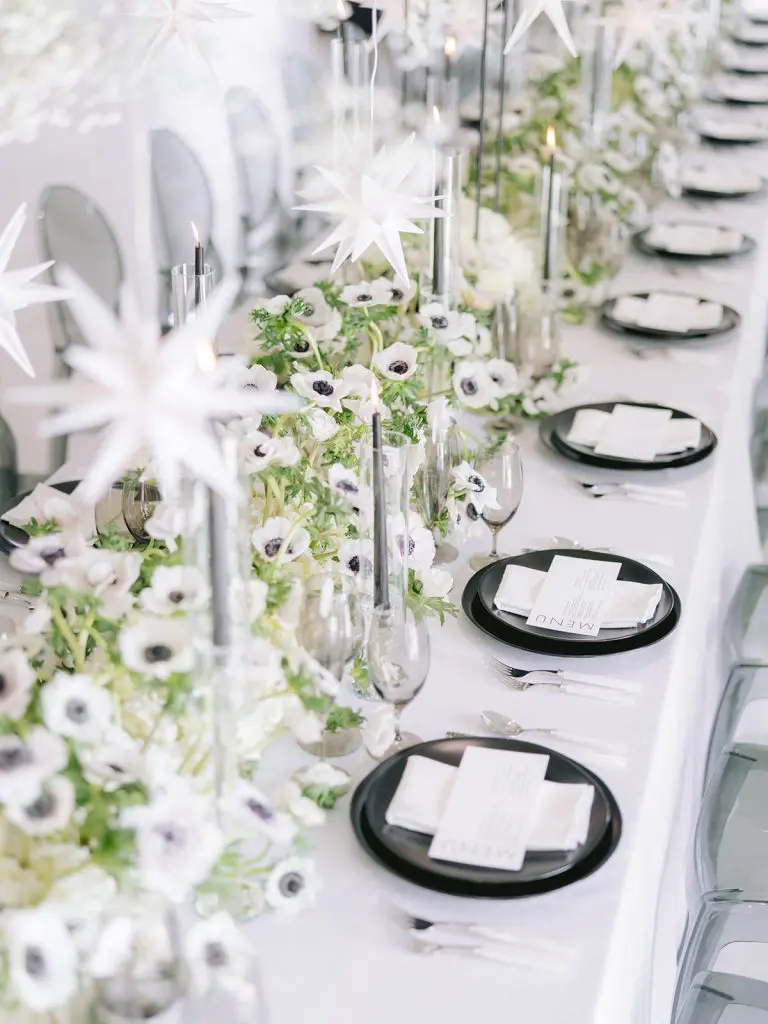 We loved the simplistic elegance of this baby shower color palette, defined by modern black and white with touches of gray, green, and chrome. The guest tables looked flawless, adorned with beautiful florals by Big Apple Events, coupled with our Heirloom Charcoal Collection. Our Aurora Smoke Collection glassware and Armless Ghost Chairs in Smoke tied together the smoky gray hues. Our timeless Pearl White Flatware Collection also seamlessly added to the neutral elegance of the day.
Bar Setup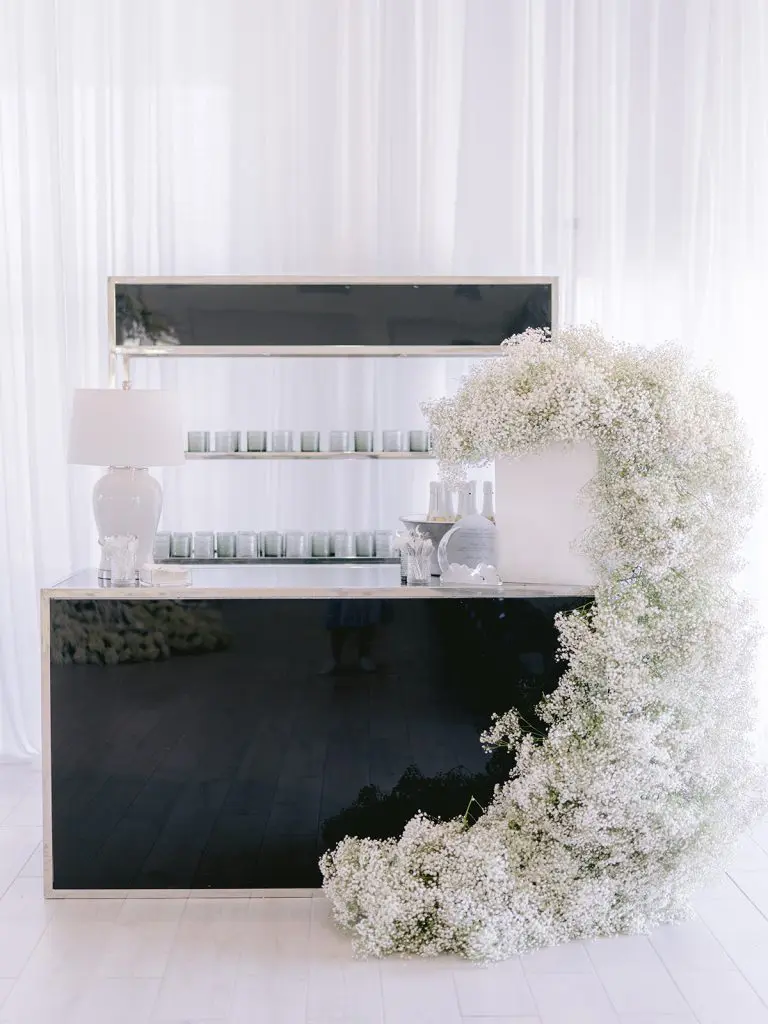 Our Avenue Bar: Chrome Frame with Black Acrylic was perfect for the bar setup, especially when paired with our Essex Shelf: Chrome with White Shelves. The bar was adorned by our White Porcelain Lamp and a dramatic sweeping of baby's breath florals.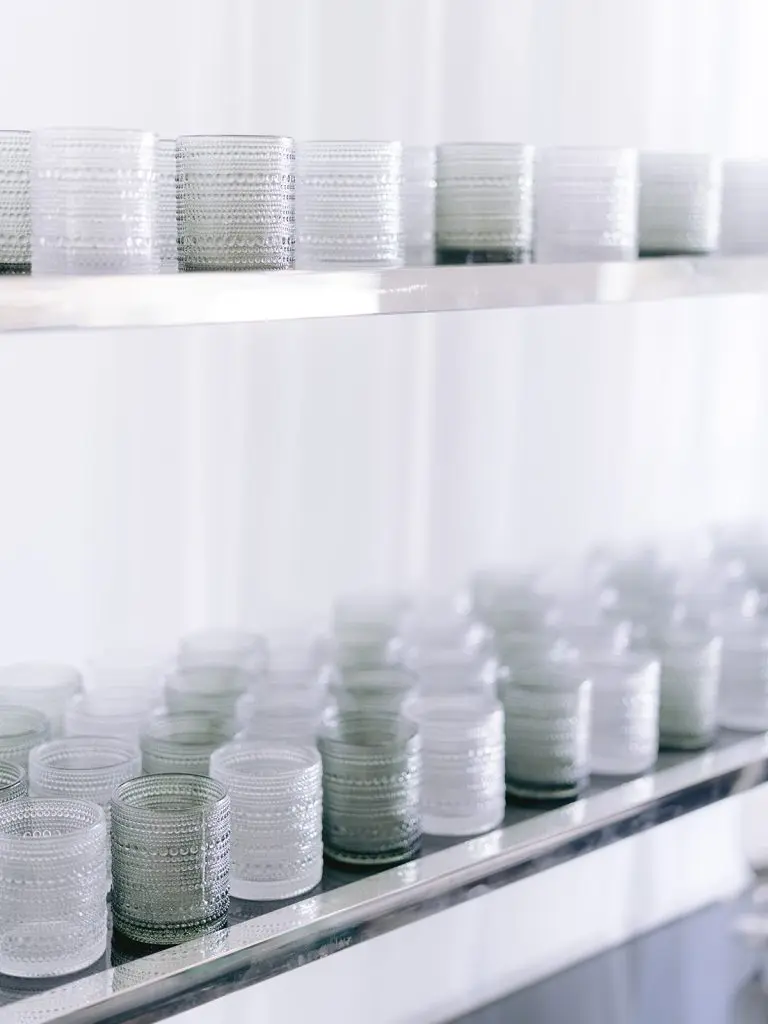 We're firm believers that our Jupiter Glassware can fit perfectly at any event, and this baby shower was no different! We loved the way the two tones of our Jupiter Glass: Clear and Jupiter Glass: Smoke perfectly complemented the overall color palette. Our Jupiter Glassware comes in a variety of colors, from blue to pink to green and everything in between, so be sure to consider these show-stopping glasses for your next event!
Additional Details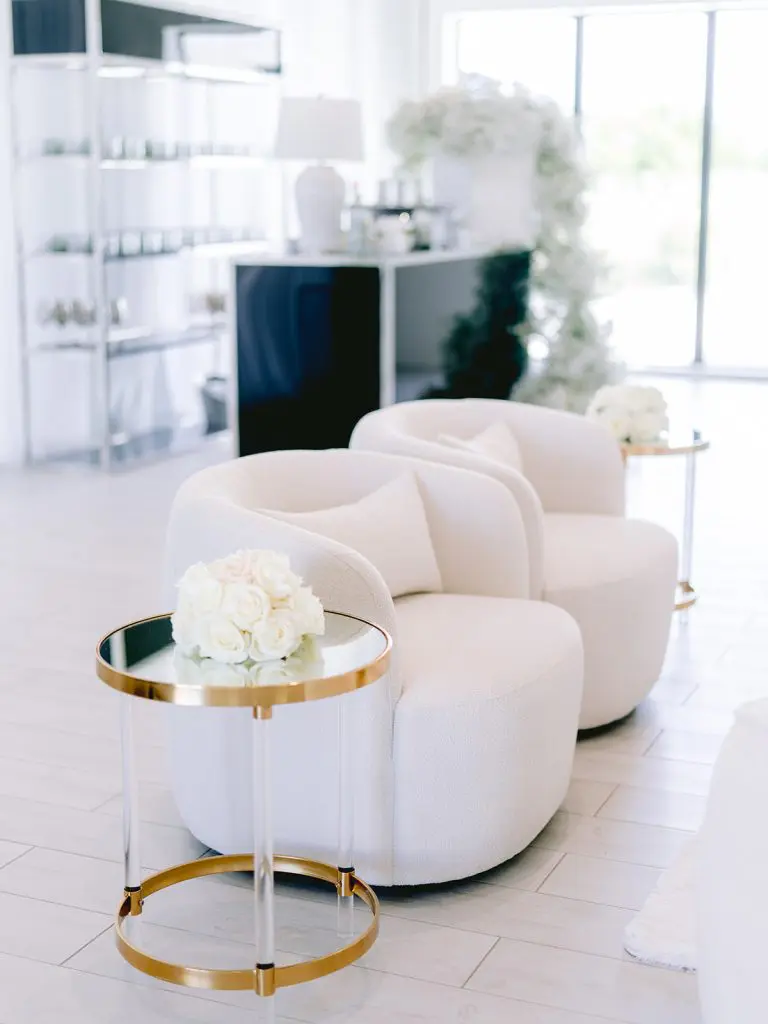 The lounge seating from this event perfectly accented the modern celestial vibe of the event. Our Becky Swivel Chair was paired with our Kendall Side Table: Round Acrylic and Gold for an adorable lounge seating arrangement. If you love our Kendall Side Table, be sure to check out our Kendall Coffee Table, too!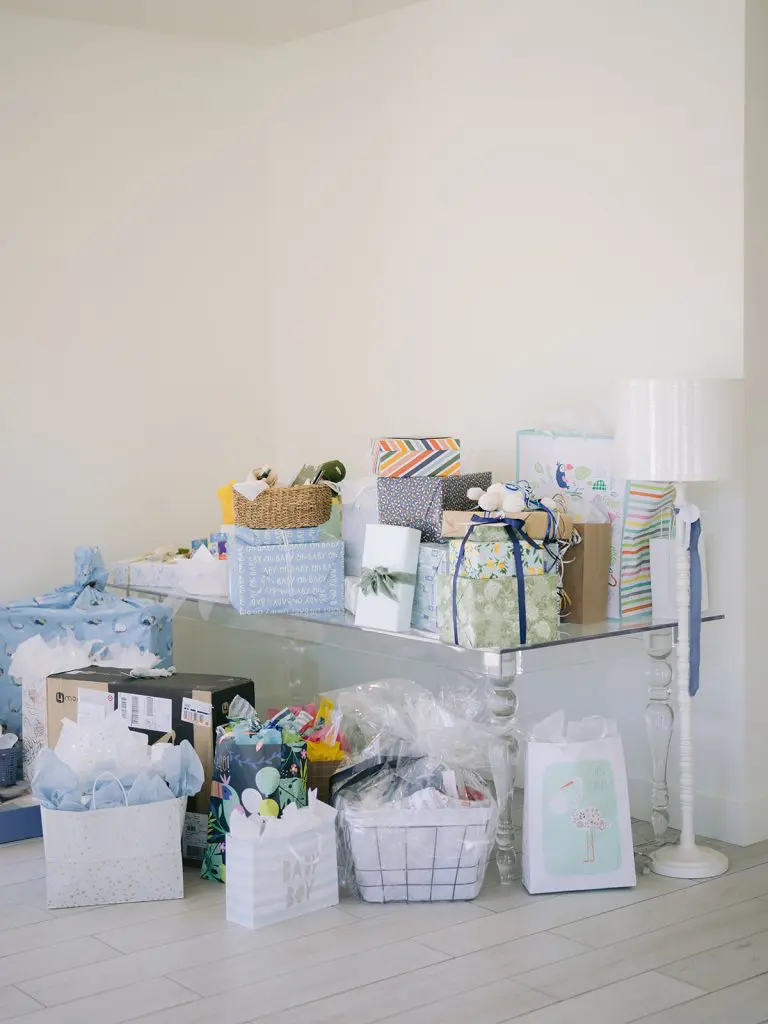 We often see our Supernatural Table in Acrylic used as a cake or dessert display table for weddings, but we adored its use at this baby shower as the gift table! Acrylic decor has gained immense popularity for events due to its sleek and modern aesthetic, adding a contemporary touch to any setting. Additionally, its versatility and ability to seamlessly blend with various color palettes and themes make it a go-to choice!
Overall, this baby shower was an absolute stunner, and we were so honored to work with so many talented vendors to bring it to life!
Ready to start planning your next event? Browse our full rental gallery here and click here to request an appointment at our showroom! Happy planning!
Vendor Team
Venue @aspenranchok
Planning + Design @aislebewithyouweddings
Florist @bigappleevents_
Photographer @amandawphoto
Videographer @emilynicolefilms
Paper Goods @eros_stationery
Cake @amycakes7
Catering @kamskookery
Rentals @mariannesrentals
Cookies @elliekatecookies
Hair @alilarahe
Makeup @claireburnsmua_
Hat Bar @howdy.hats.okc
Live Music @okcentertainment
Hosts @tifanddon | @karleeboots_ | @aislebewithyouweddings